Renthal are known for their Motocross products, but in the last few years have expanded into cycling, mountain biking and road. The Kevlar sits at the top of the lock on grip range, with an RRP of £24.99 are at the higher end of the price range, but is good value for the quality. The test period was around 2 years.
Including the end caps the Renthals measure up with a 132mm length, which is pretty standard for MTB grips. We'd like to see some shorter offerings from companies for people with smaller hands or who hold onto the end of the bars only.
Design
The Renthals have a subtle criss cross pattern, with black endcaps and the brand logo on the end. The Kevlars are only available in one colour, which we would describe as "smokers white".  When new the grips look ok, but after a couple of rides they pick up dirt and other marks which jetwashing only removed slightly.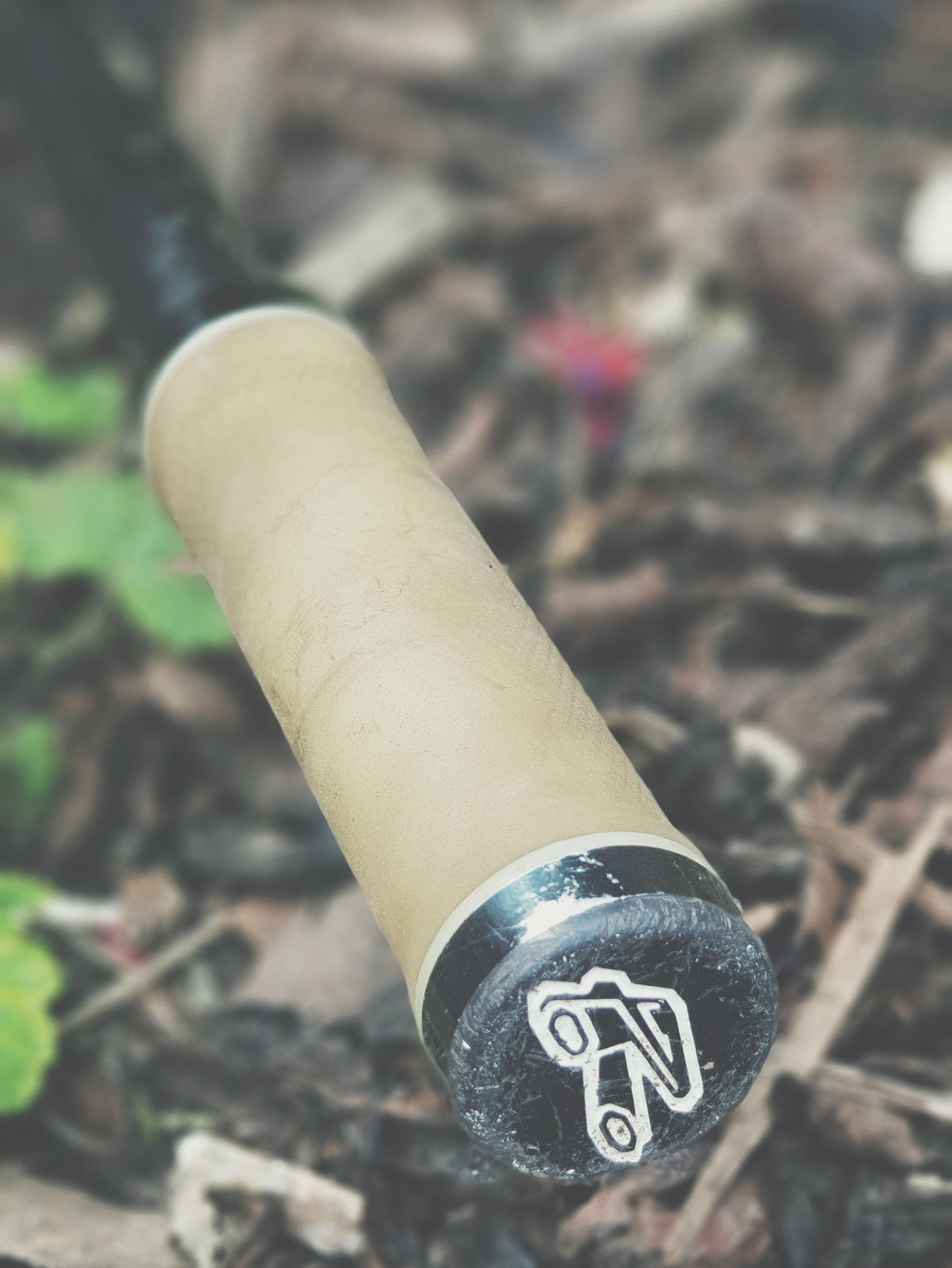 Performance
Whilst grips aren't the most exciting of products, they are arguably the most important contact point with the bike, and so do affect the ride considerably. We found that the Renthals struck a great balance between bar feel and cushioning, as well as being very grippy in all conditions. On the website, Renthal claim:
The base material contains millions of randomly aligned Kevlar® brand resin particles. As the grip is used more particles are exposed, so the number of particles at the grip surface increases.
Which sounds like marketing nonsense, but to be fair, we noticed no loss of performance as the grips wore down.
They also stay locked in place, with no movement at all.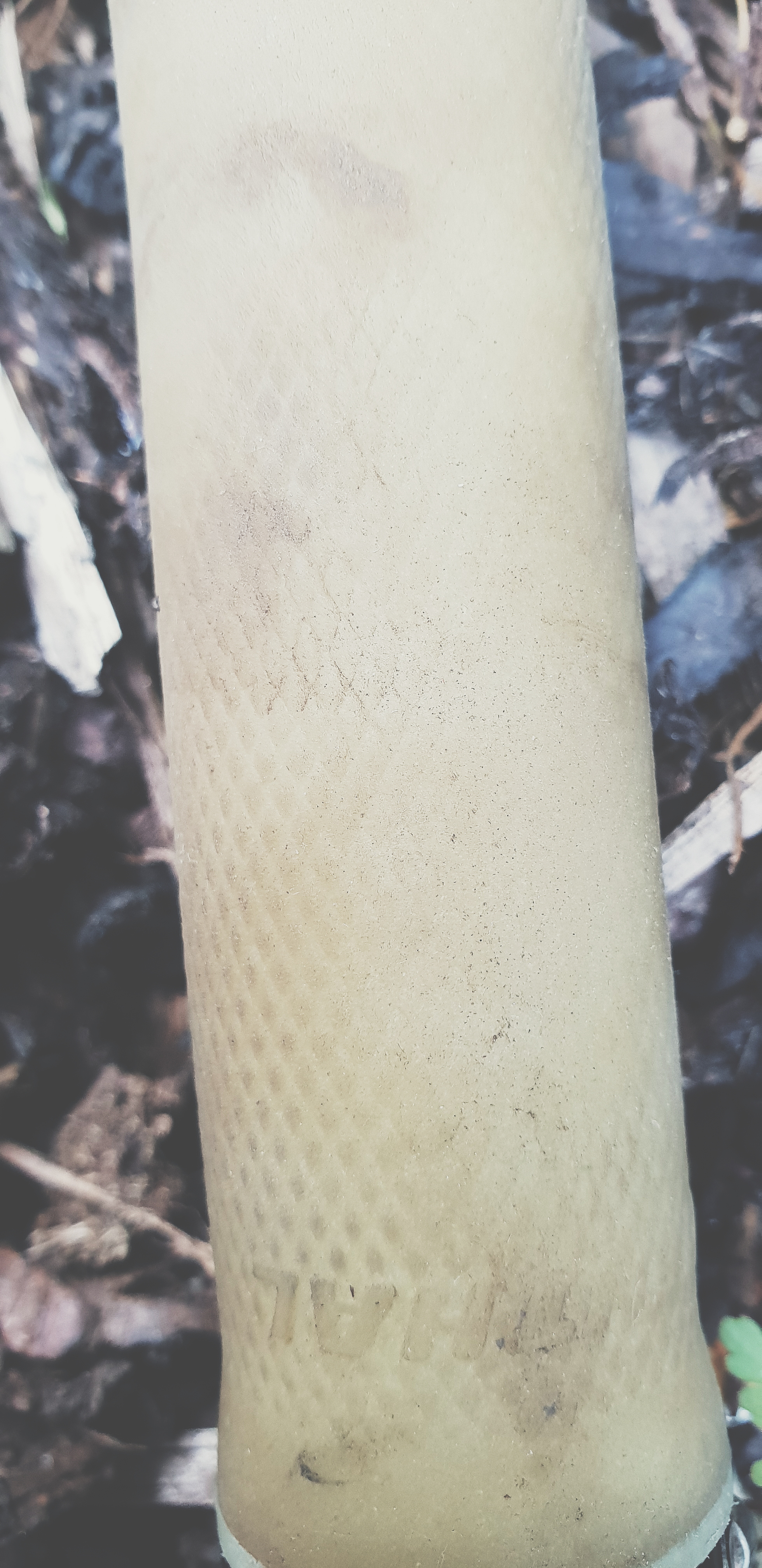 Longevity
The Kevlar grips are one of the longest lasting that we have used. They are now on one of our singlespeed commuter bikes and still have years left of life in them. Even with heavy use, we would expect 3 years or more out of them, which when compared to other grips of similar cost is a big improvement.
The end caps have also hit multiple trees, been crashed and generally thrown about an are still in one piece. This is in stark contrast to our DMR Deathgrips we had on test.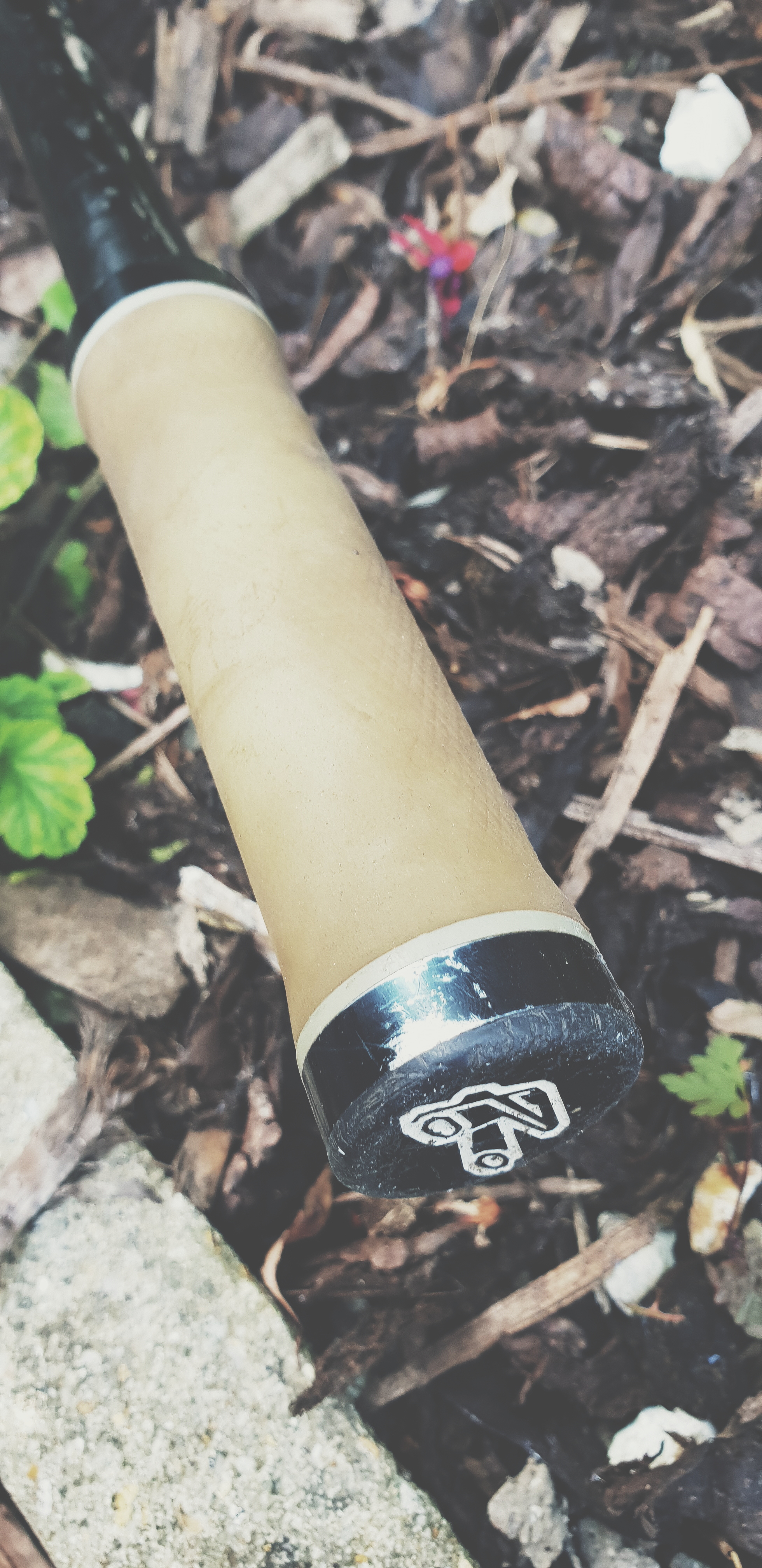 Overall
These grips are our testers favourite, offering the best balance between padding and feel, with fantastic stickyness. The only downside is the colour. It's not just that the off-white yellow doesn't look that nice, its that it shows up the dirt and just looks a bit mucky all the time. Please make these in black! Despite the colour, we bought a second pair for our other bike, both pairs are still going strong with plenty of life left in them. If you can live with the colour, these are fantastic grips.