DMR's Deathgrip mountain bike grip RRP at £16.99, so a little bit cheaper than some of the other big name grips, but definately not budget level.
The Deathgrips are a thin grip that offers great feel on the bike, and rather than a plastic end cap, the bar end is just rubber all the way round.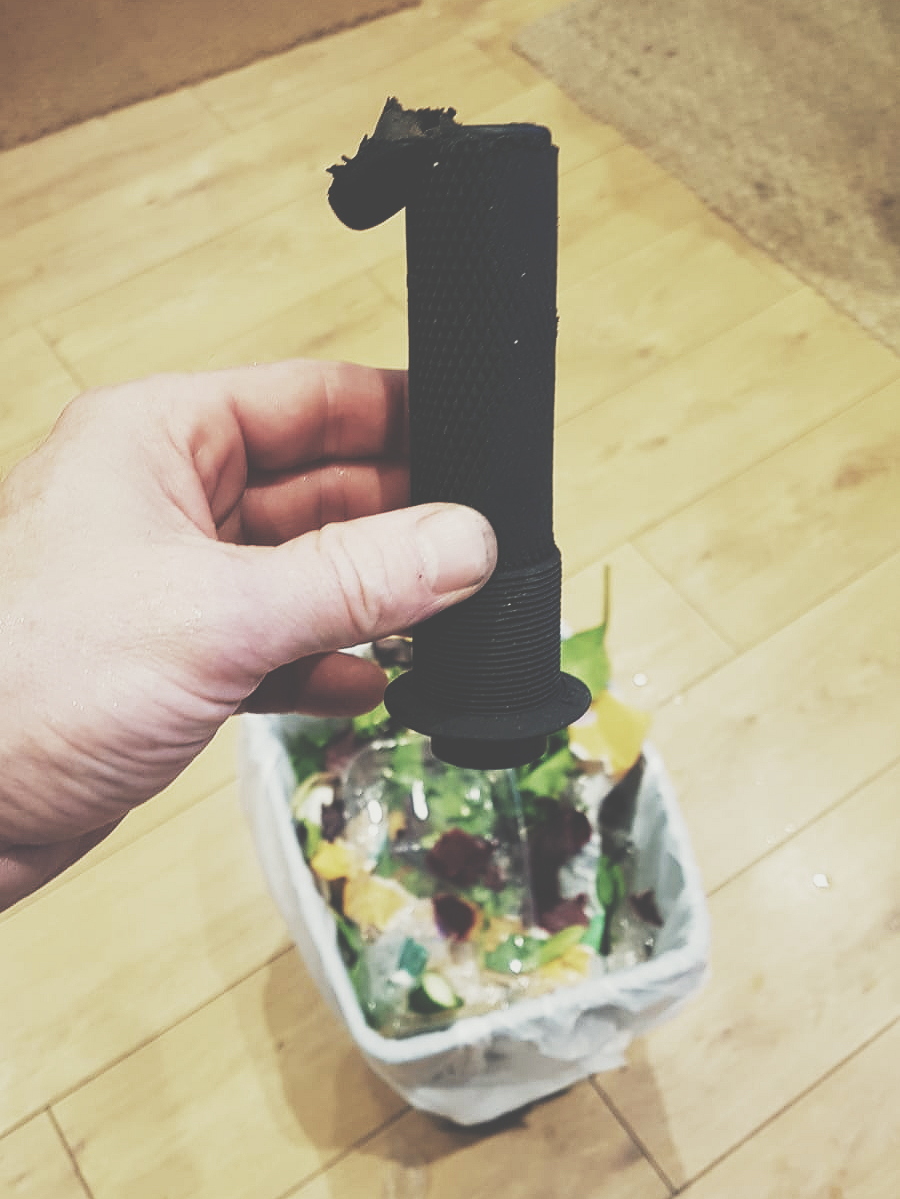 We installed these grips back in May of this year, so have used them for around 4 months.
Getting the grips locked onto the bars was straight forward, as was removing them. They only lock on the inner side with a small allen key.
Out on the trail the grips have a nice direct feel with the different padding style giving a little more cush on the forefingers than the outer fingers. Those who like a little more comfort should look elsewhere however.
Sadly after just 4 months of use the end of the grips has torn off completly, making them unsafe. In addition to this the body of the Deathgrip has shown substantial wear. During the test period we covered around 300 miles.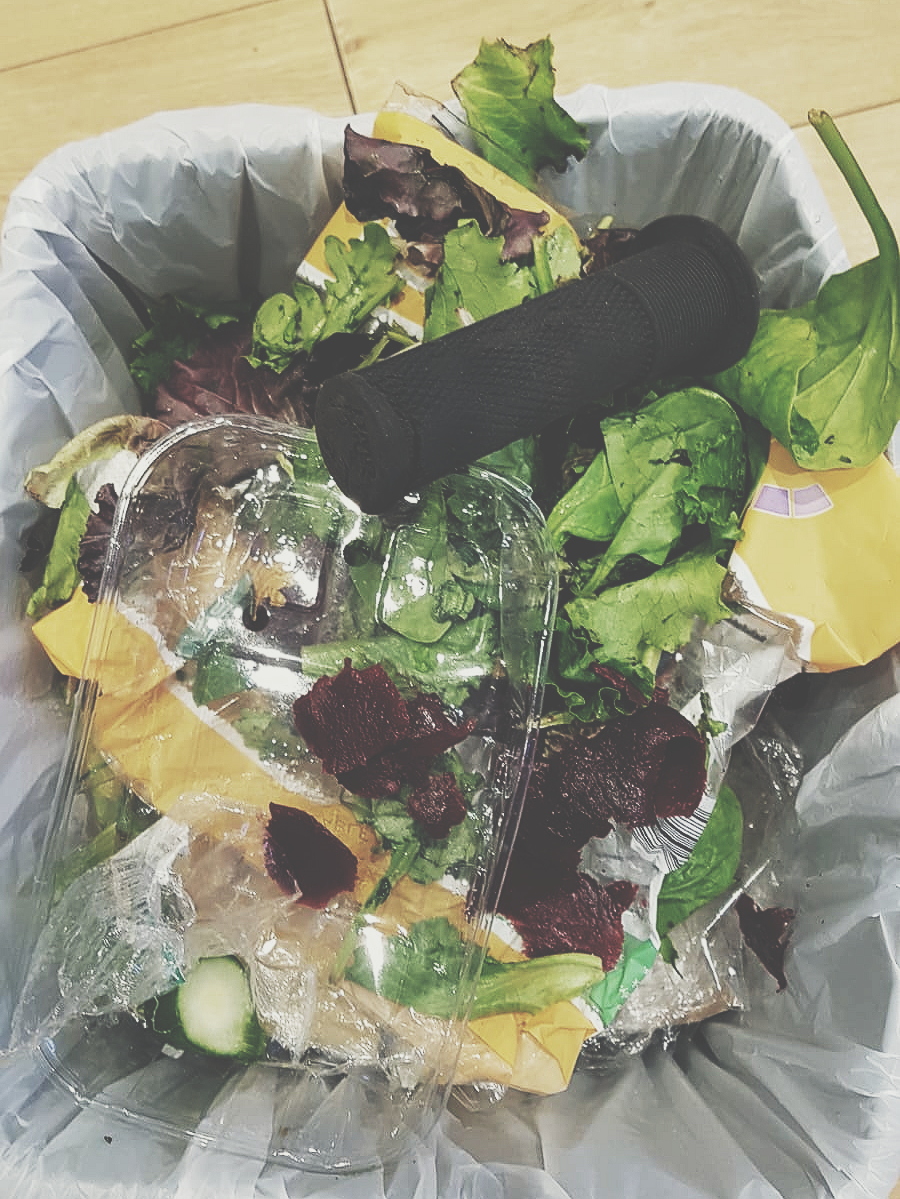 Ultimately the incredibly short lifespan of the grips means that we cannot recommend them in any way, and would strongly advise people to steer clear of the DMRs. There are plenty of other cheaper grips available for cost conscious riders and we are used to getting well over a year out of grips before even thinking of needing to replace them. Add to this the total failure of the rubber end of the grips which can lead to tragic accidents such as this Boy, 6, dies after being impaled on the jagged handlebar of his own bike and we really think DMR need to redesign the Deathgrip again. An enormous disappointment.