X-Fusion have been making suspension since 1999, and have a selection of forks, shocks and droppers within their range. Launched in 2012 the Vector Air is X-Fusions "All mountain, enduro and downhill" shock meaning it should be up to some big punishment. It's RRP is £380.00.
We tested the shock for around 20 months and covered about 3000 miles on it. It was used for general riding,  XC racing, enduro racing as well as multiple downhill trips to the alps and uplift sessions.  
Setup
The Vector air has a great range of adjustable options. These include:
High speed compression
Low speed compression
Rebound
Bottom out adjust
Spring progression
With great power comes great responsibility as they say, and this is the case with setting up the shock. There is a very wide range of adjust-ability for the rebound, high and low speed compression. Adding a few clicks of any of these makes a noticeable difference to how the shock behaves, meaning it's possible to get the shock riding just as you like it. However, it's also possible to make it ride like crap.
The spring progression is adjusted by adding or removing air to the secondary piggy back can, we tested this with both the minimum and maximum pressures and noticed a significant difference, so it's not just a gimmick and much more tuneable than just adding rubber bands.
With the bottom out adjust however, we noticed less difference between minimum and maximum, and just left it on max for the duration of the test.
It took us a few weeks to get the shock riding how we liked, so would suggest a good few sessions of tweaking when initially using it. This isn't really a fit and forget item, but rewards avid tinkerers.  
Servicing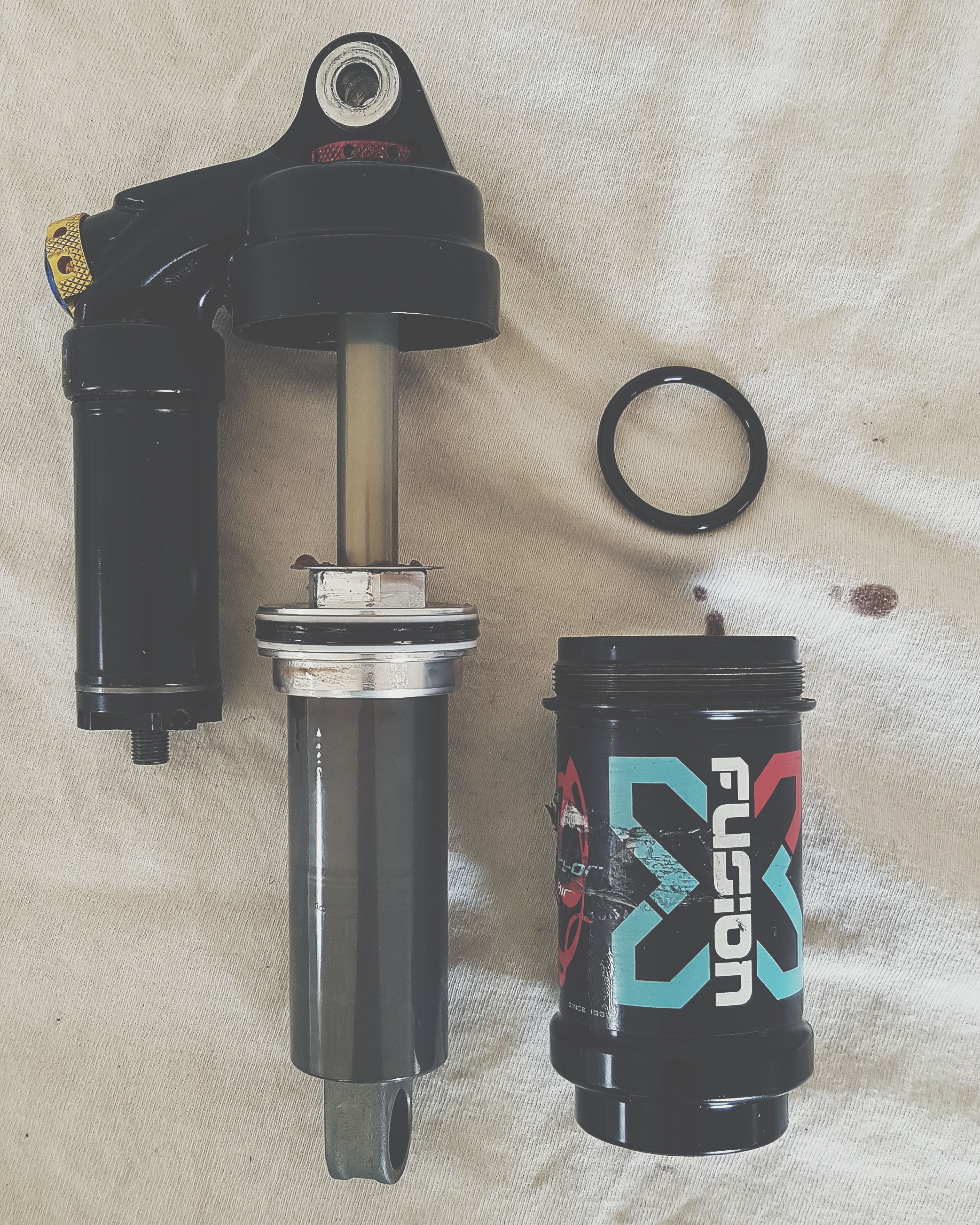 The shock is nice and easy to perform a can service on, and X-Fusion provide a handy video showing you how to do it.
We found it only took around 15 minutes, and helped keep the seals moving. Overall we found the seals to be very good, with only a tiny amount of dust on the inner seal on one occasion.
Performance
As mentioned it did take a while to get the shock performing how we wanted, and we found that we were at the minimum setting for the low-speed compression. We sent the shock away to be re-shimmed and put us into the middle of the usable range rather than at the extremes. We also noticed that the shock took a few rides to 'bed-in' and loosen up, not something we've experienced with Fox or Rockshox, but something to bear in mind.
After the re-shim the shock was very supple off top and over small bumps, ramped up nicely and took multiple hits well. We found it used it's midstroke pretty eagerly, but the ramp up at the end meant we never felt a harsh bottom out.
When compared to a Fox X2 on the same bike, the X2 comfortably takes the lead in regards to small bump composure, but everywhere else they are very comparable. The Fox loses out on not really being home serviceable however.
The ease and power of the adjustments on the shock meant it worked well for long days out and XC racing by just increasing the low speed compression and spring rate, but also on uplift days by doing the reverse.
Issues
Sadly, our time with the Vector Air wasn't all plain sailing. After just a month or so the damper started leaking and quickly started scoring the shaft. Opening the can up showed where the damper had maybe burst a seal. The shock was repaired under warranty.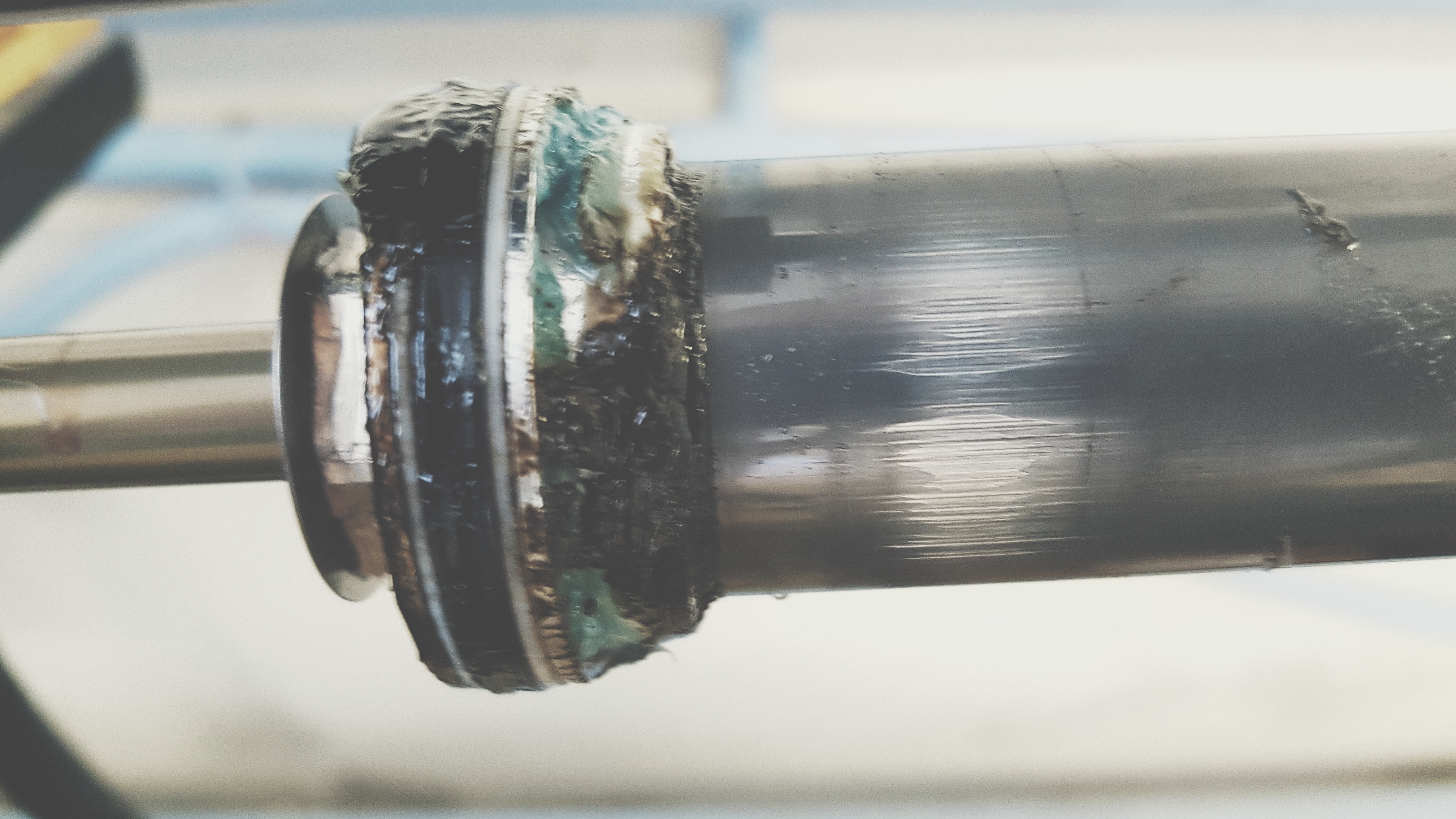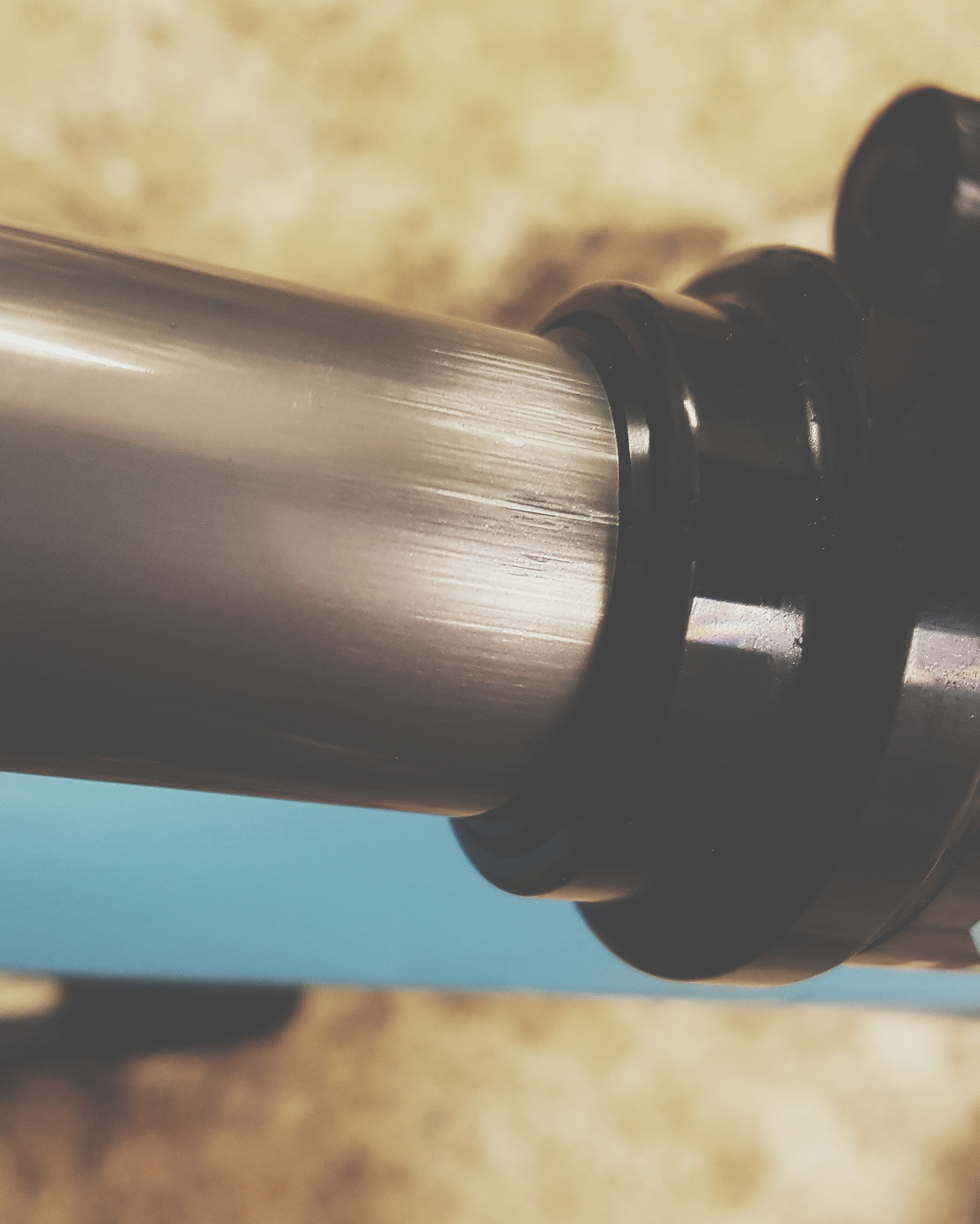 After the shock was returned we continued riding it for another 18 months or so without issue, covering a decent amount of mileage. It was professionally serviced after another year or so, and we didn't notice any difference in performance before or after the service.
Unfortunately around 4 months after the service and a trip to the alps, the damper started leaking oil heavily again and eventually lost all damping ability. This led to a shock that could be bottomed out on curbs and rode like a pogo stick.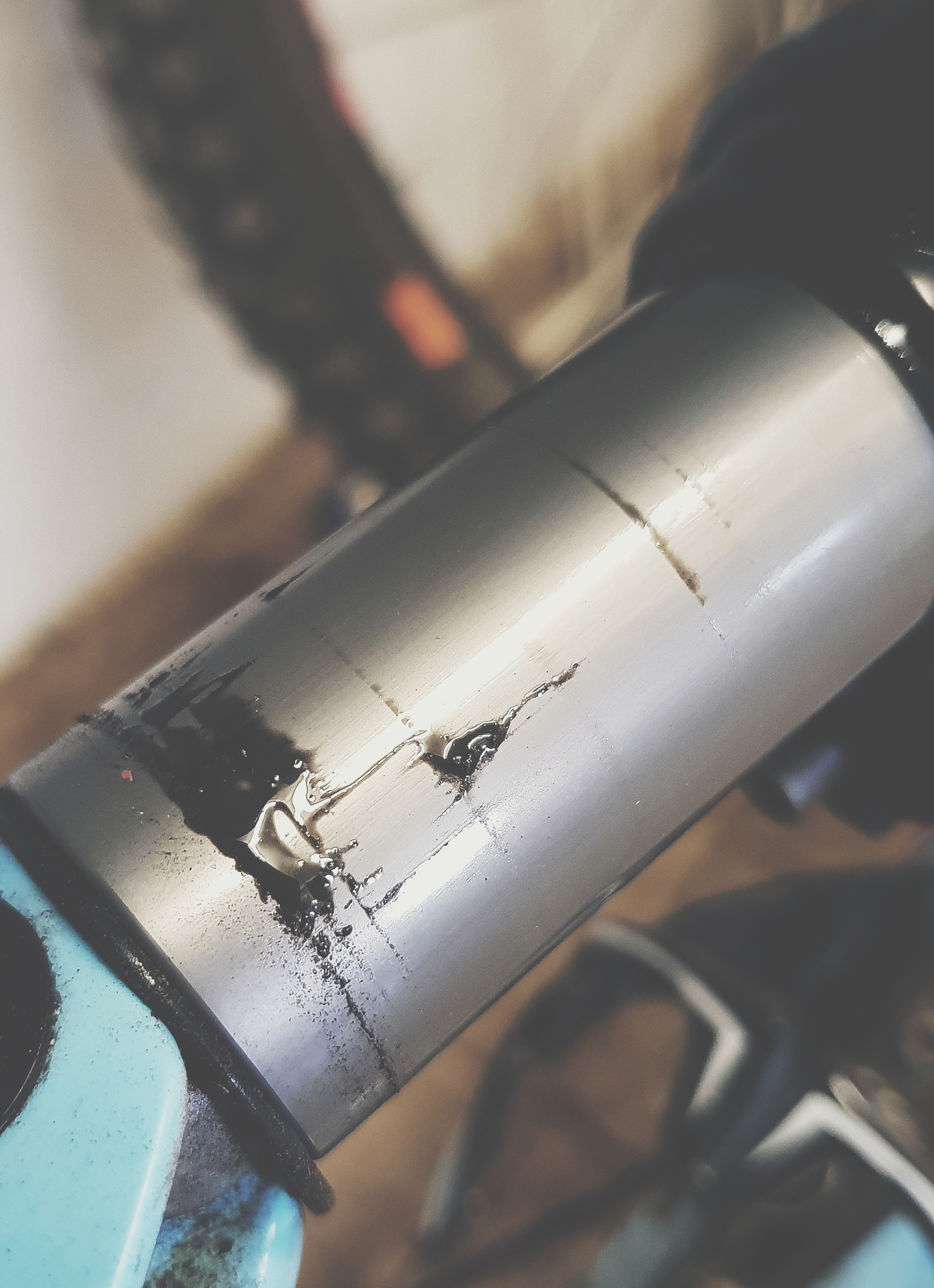 The seal kit doesn't seem readily available in the UK, and at around $30USD we didn't fancy spending a silly amount of postage for some rubber rings.  So after that we gave up on the shock, and it was replaced by an X2. Look out for a review of that in the next year or so. If we can find the seal kit for a decent price we may try and refurbish the Vector as it seems a shame just to let it gather dust in a drawer.
Overall
From a straight up performance point of view, the Vector Air is pretty good and the tune-ability means that you can easily adjust the characteristics of the bike depending on the kind of riding you are doing and conditions.
Compared to a Monarch Plus at £339.99, the Vector easily takes it, primarily down to the fact the Monarch lacks any real adjustment options, but small bump was better too.  We've not used any of the newer Fox Float DPS, but in comparison to ones from a few years ago the Vector feels beefier on repeated bigger hits.
Ultimately though the multiple failures of the damper seals means it's hard to recommend as we lost faith in the Vector. Anyone who is comfortable doing a damper service themselves might be able to pick up a bargain second hand however.
X-Fusion state on their website:
X-Fusion is focused on a simple concept: build high quality, all metal suspension systems that provide a higher level of performance and durability
1 out of 2 isn't bad we suppose.