Looking for a pair of heavy duty gloves with lots of protection we came across the these. Fox describes the Bomber gloves as:
Highly durable full coverage gloves designed for gravity riding and protection from all but the heaviest of impacts.
Which sounded pretty perfect. They RRP at £50. Bought in August 2016 and used regularly although not exclusively, they have seen a good amount of use in all conditions, but mainly wet winter months.
Design
The first thing you notice about the gloves is the faux carbon plastic knuckle guards. This is all one piece of solid thick plastic which protects the knuckles in the event of a crash. There are also smaller plastic guards on the fingers, along with some rubber sections on the ends. The palms are double layer Clarino® and are one of the thickest we've seen. Overall these gloves are designed to help protect the hands as much as possible, and last a long time.
Fit
The Bombers fit pretty snug, but once in the gripping position have very little bagginess in the palm which can cause friction and blisters. We did notice the little finger was a little short for our tester, not something we've seen on other gloves, but not enough of an problem to be a major issue.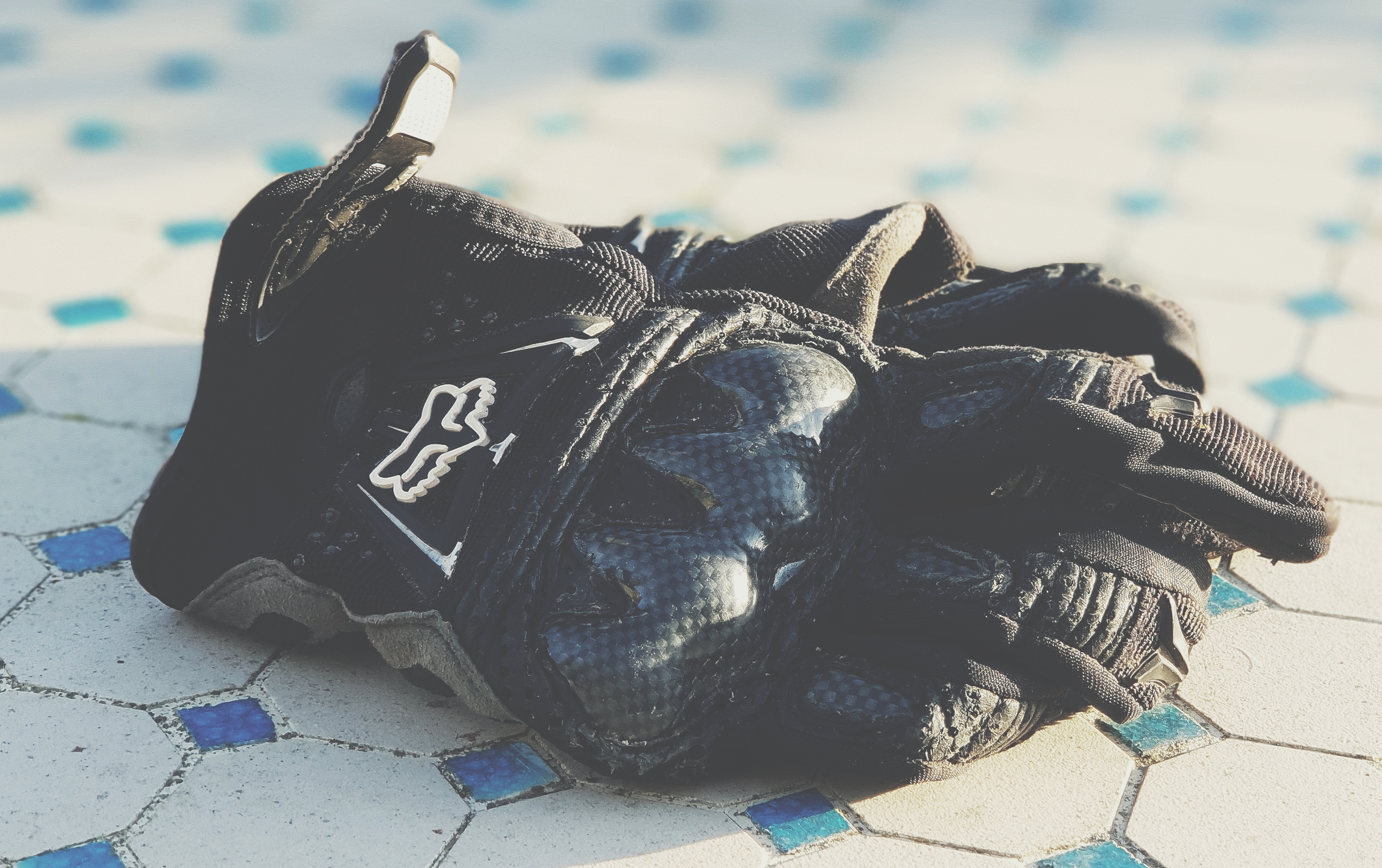 Performance
Out on the trail the gloves offer great protection against wayward branches and thorns, and whilst we didn't have a major crash with them, we did clip a few trees with the outer knuckle a few times and barely felt it. Riding with these gloves does give you a good sense of confidence heading into a tight section of overgrown bushes and brambles that your hands aren't going to be torn to shreds.
The thick palm does mean that you do lose a little bar feel, but the trade off is worth it in this case where you are looking for the most protection possible without wearing a suit of armour.
When the temperature rises, the Bombers can get very warm and sweaty as they don't have any vents. The thick palms get actually get wet purely from sweat and come summer in the alps we usually took them off on the chair lifts to let our hands breathe a bit.
Wear
Unlike our previous Fox Sidewinder gloves review the Bombers have lasted extremely well.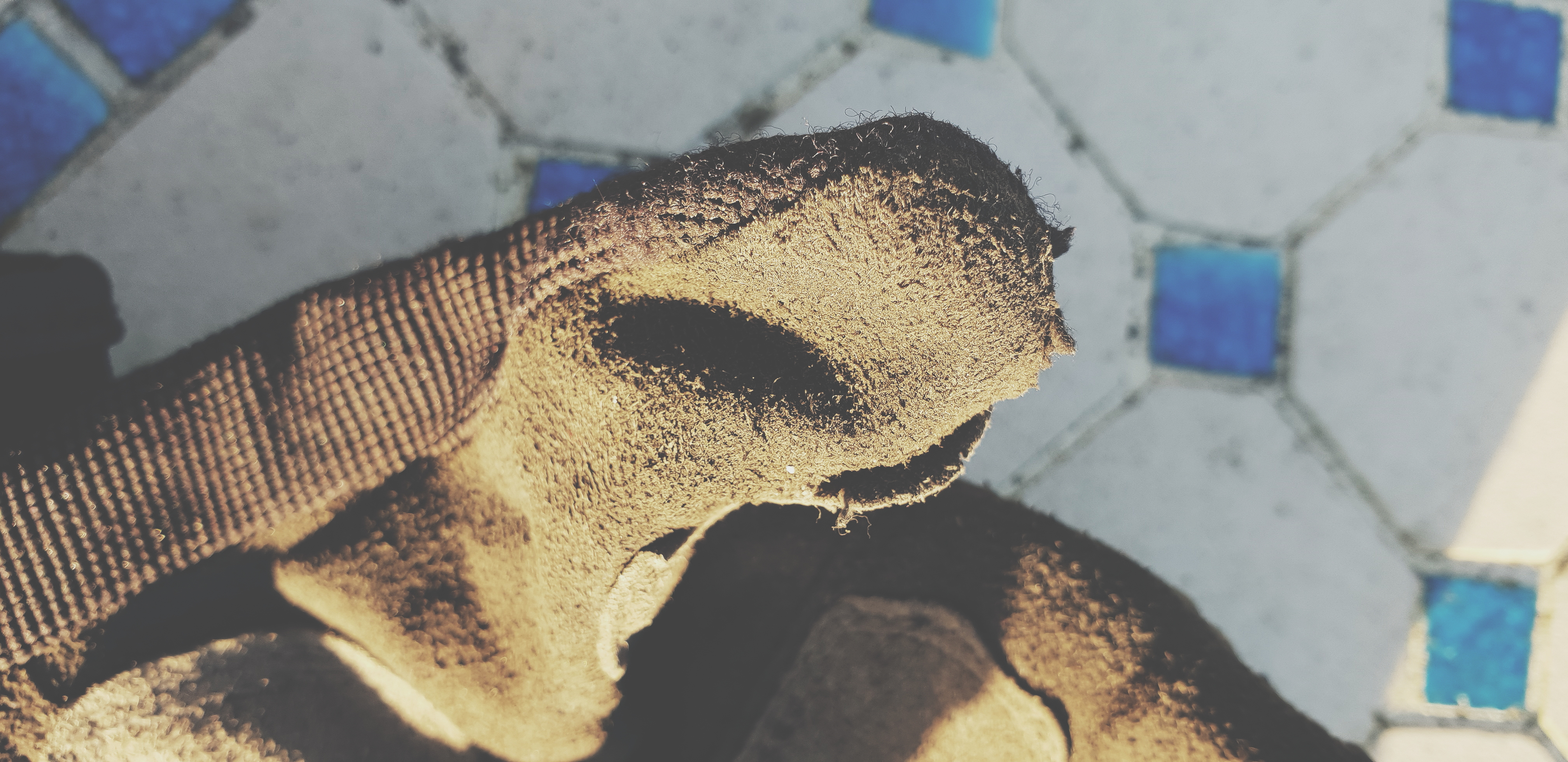 On one hand the outer Clarino layer has come unstitched slightly, and the rubber grippy sections on the finger tips have mostly worn away, but apart from that the gloves are in great shape. We'd expect to get another few years out of them, as we mainly use them in the winter and for summer uplifts.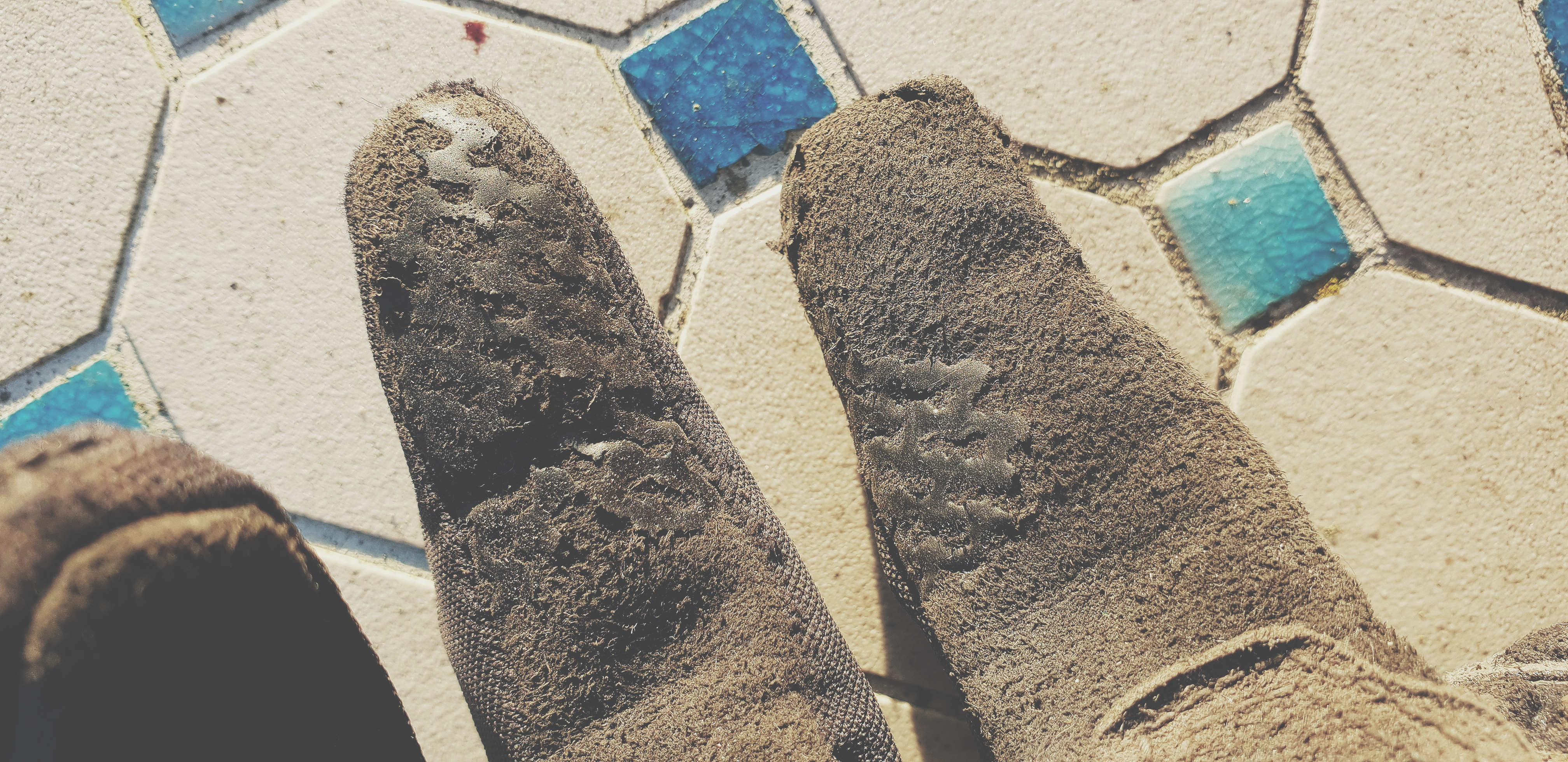 Overall
For those looking for the best in protection and longevity, the Fox Bombers are a great proposition. The protection on offer really makes a difference, and unlike some other gloves which have flimsy stuck on rubber, the integrated plastic guards are still going strong. The only issue we had is they are warm, but this is a plus in colder months, and in general it's not a major hassle to take them off for extended climbs or uplift. Whilst they aren't cheap, they have out lasted other pairs on test many times over, and still have plenty of life left in them. Nice one Fox.