Derailleurs are part of a mountain bike that most people don't think about until there is an issue with them. In the absence of an 11/12 speed Zee or Saint mech option we've been using XT as a go to gear selection solution. Covering 1000's of miles on multiple bikes over around 3 years, here's our thoughts on the XT stalwart mech. RRP is RRP £89.99, but discounts are common and easily found. We used the medium cage version.
Design
Shimano label this mech as "Shadow+", meaning that the derailleur sits further behind the cassette, making it less likely to be hit by rocks, roots and other bits of trail flying past the bike. Overall the mech looks svelte and tidy, but still feels nicely robust. There is also a large clutch lever which keeps the chain tensioned  so it doesn't slap the chainstay and helps keep the chain from dropping.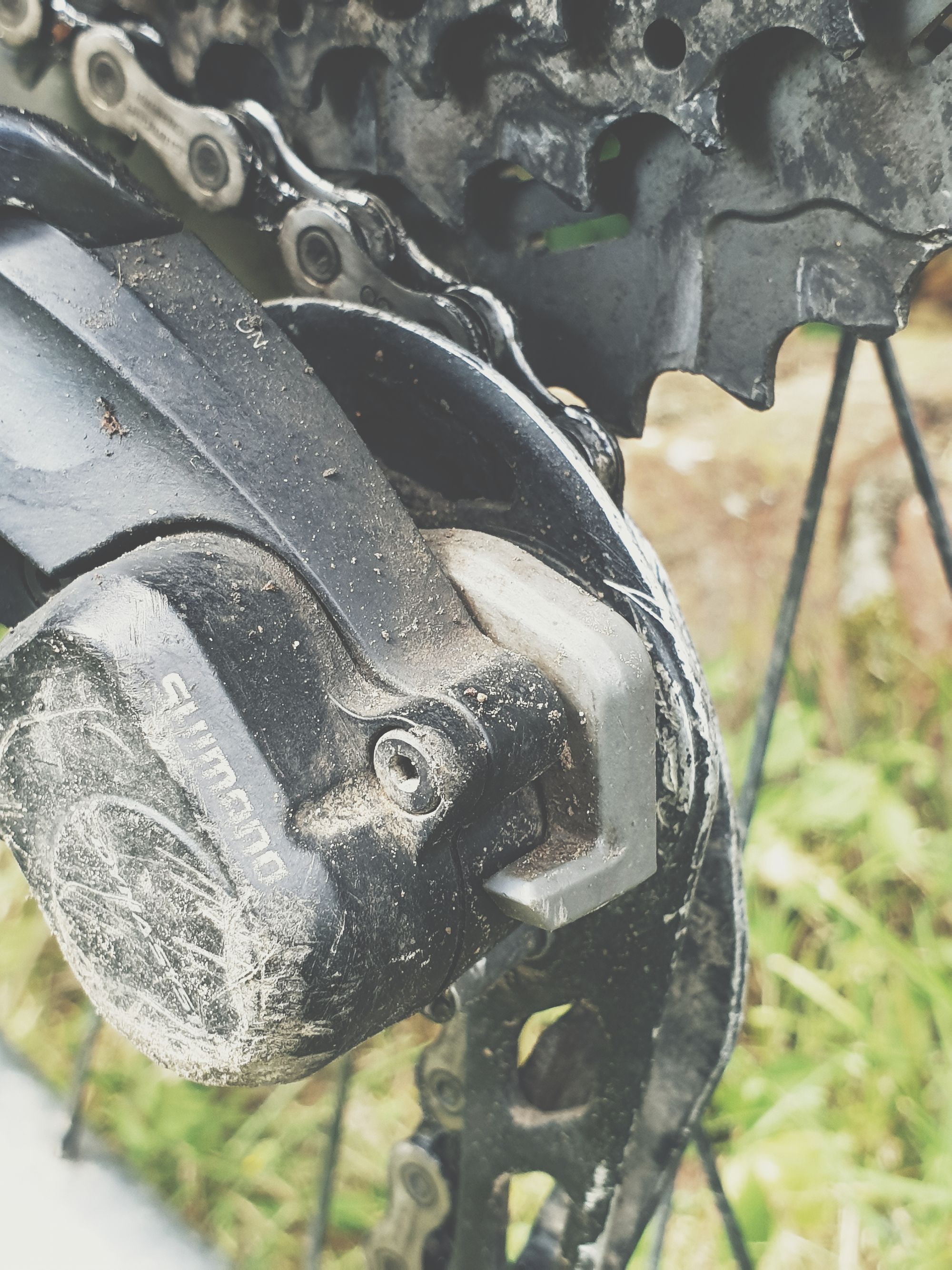 Setup
Getting the XT indexed is straight forward, with Shimano giving in depth instructions in the box and online. There is 3 main adjustments screws, all using 2mm (we'd like to see 3mm really as they do get clogged up with mud easily), high, low and b tension screw. Following the guide is easy and should take most people under an hour to get going. The clutch strength can also be adjusted by removing the clutch cover and using a 2mm allen key.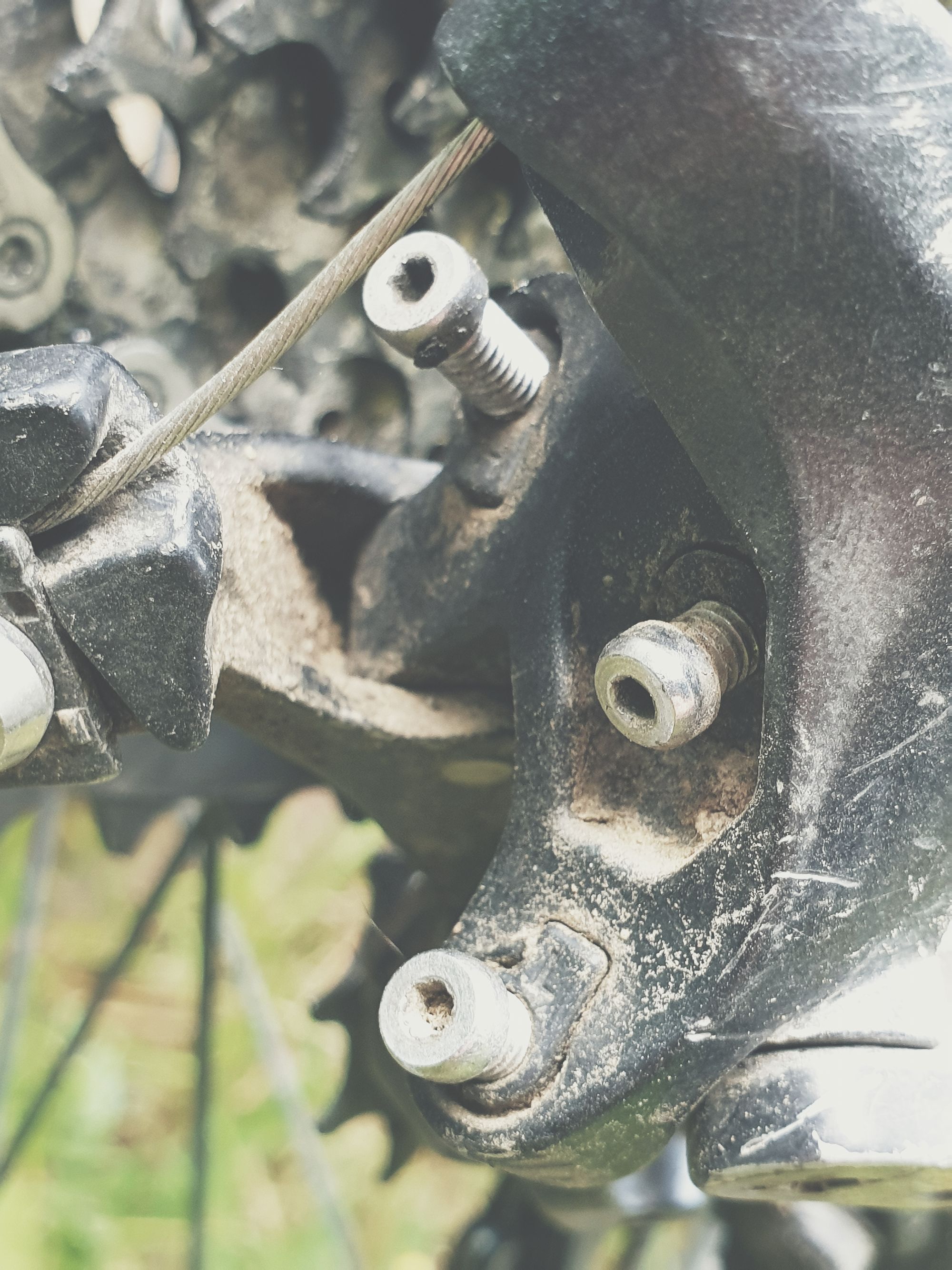 Performance
Shifting on the XT remains smooth and precise in all conditions, and we didn't really need to touch the mech after initial setup. A real fit and forget part, just what we like . We had ours setup with a 11-46 cassette and most shifts are silent, however there is sometimes a slight buzz when going up into the 46. We've given these mechs many many bashes into rocks and trees and they still keep going strong, one of them we bent quite badly, but we just bent it back in line and it's still working fine to this day. In general there is no need to worry if you feel the derailleur bashing into something as it just seems to shrug off impacts without a care. Combined with a decent narrow wide chainring and guide we also don't bother using the clutch, as long as the chain is the correct length chain slap doesn't seem to be an issue and the chain stays put.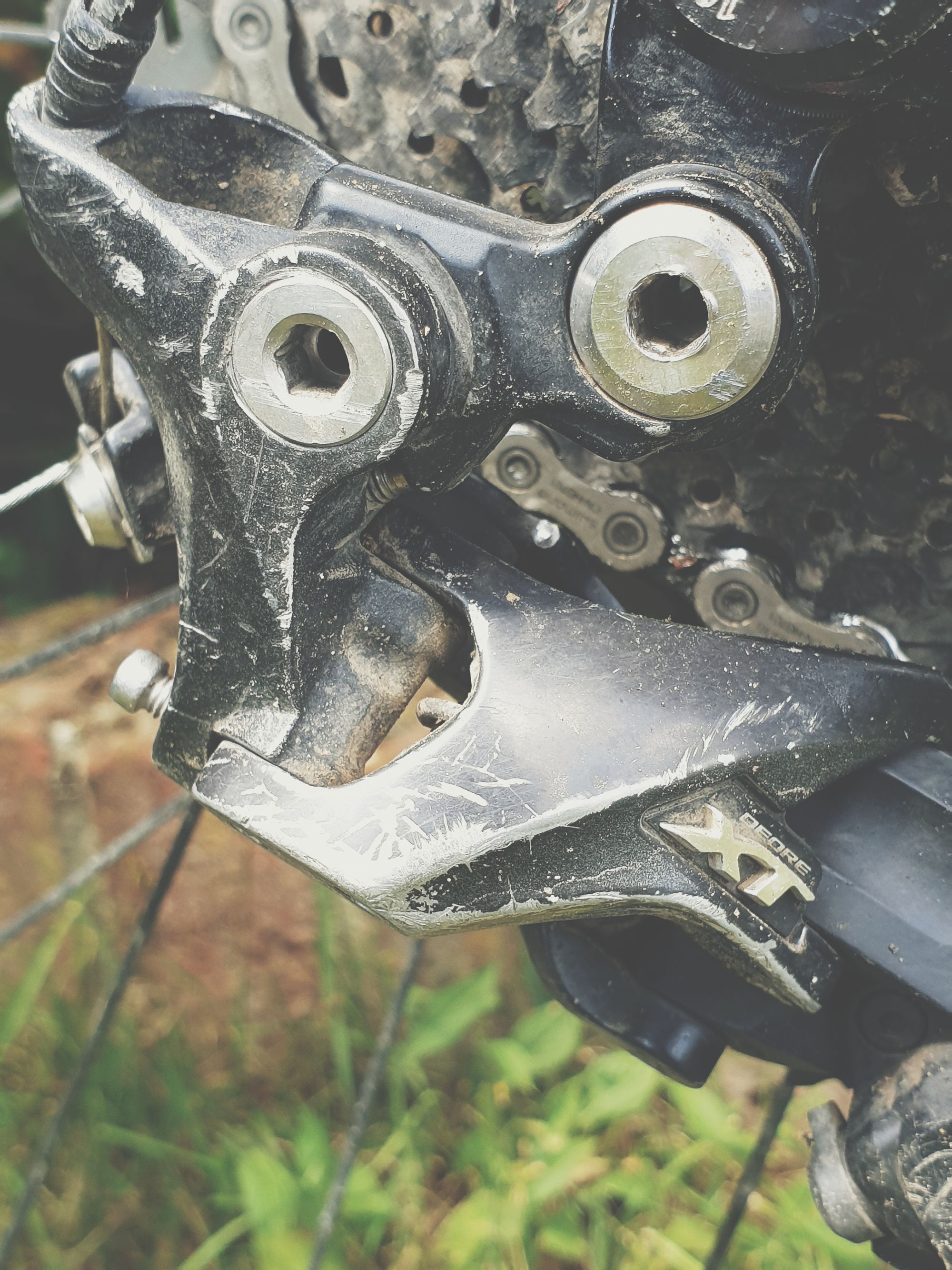 Servicing
The M8000 hasn't needed any real TLC during it's time on our bikes, aside from replacement jockey wheels every year or so. These are easy to install just by unscrewing the old and inserting the new.
Overall
After plenty of use, we highly recommend the M8000 XT  rear derailleur. Its ease to setup, good performance and general reliability mean there is little to fault with it. The SLX 11 speed mech RRPs at £20 less than the XT and only suffers a 50g weight penalty. In general we've found SLX level equipment to be near identical in performance to XT, so we hope to test out an M7000 in the future. In the mean time though, the M8000s continue to keep us going with no sign of being needed to be replaced.