The Dakine Insight glove is a very light weight summer glove for hot conditions or for people who like plenty of bar feel. RRP is £22, we tested the gloves for around 3 months.
Fit
The gloves fit nicely, with a nicely long cuff. This just pulls onto the hand, and the elastic holds it in place.
Design
As stated, the glove is designed to be breathable and airy rather than off lots of protection. That said the palm of the hand is much thicker than the back  and is covered with sticky rubber lines that help keep things grippy. Whilst Da Kine describe the Insights as "touch screen friendly" we found that it was a bit hit and miss trying to use a smartphone with the gloves on.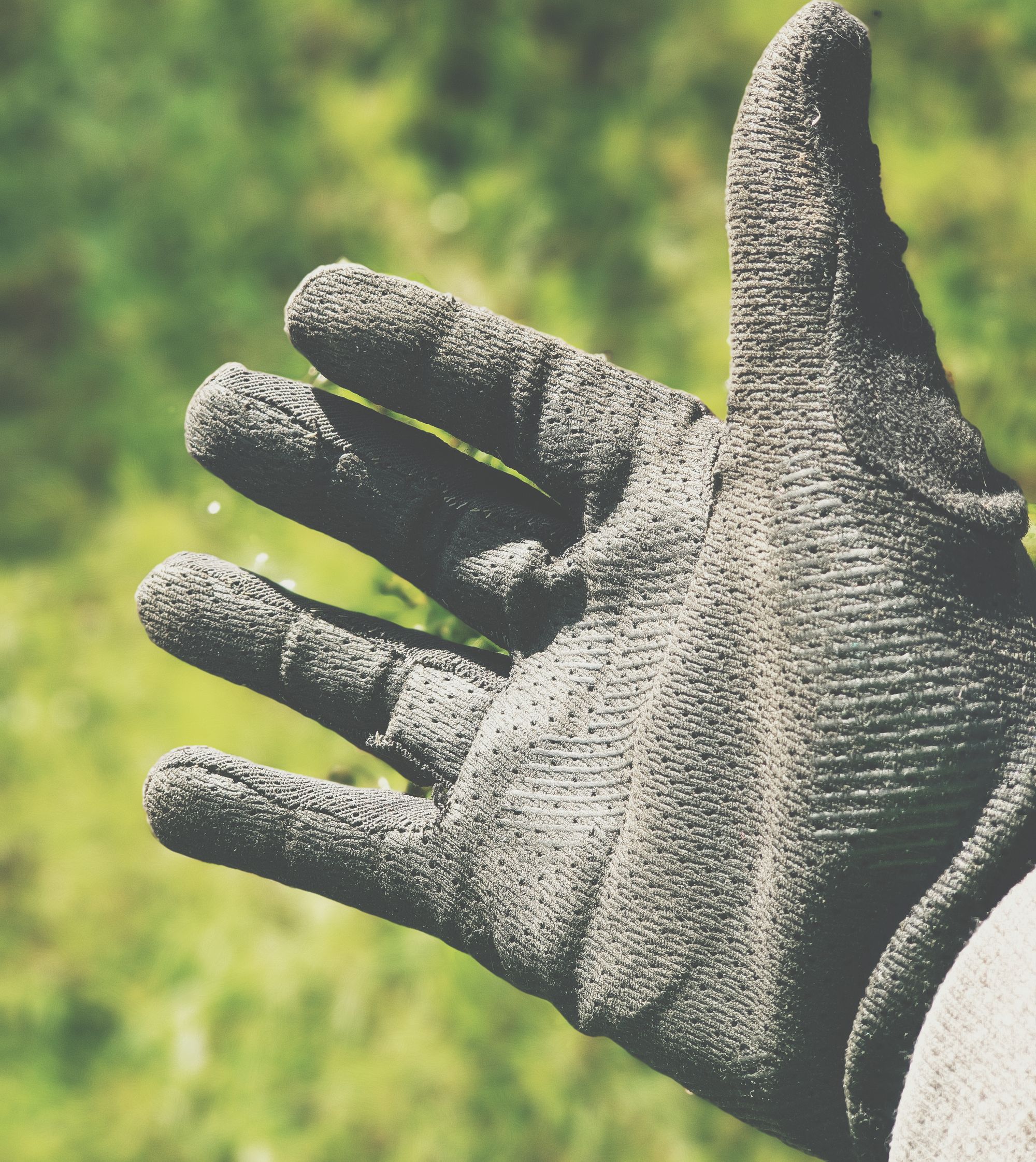 Riding
The gloves work as you'd hope, a nice breeze over the hands can be felt which helps keep away sweat and the palms should help keep away some grazing in the event of a crash. That said, the amount of protection is really only 1 up from not having gloves on at all.
Issues
Sadly after only a few weeks use the stitching on the fingers started coming apart in 2 places. This seemed to be poor production rather than them getting caught on anything.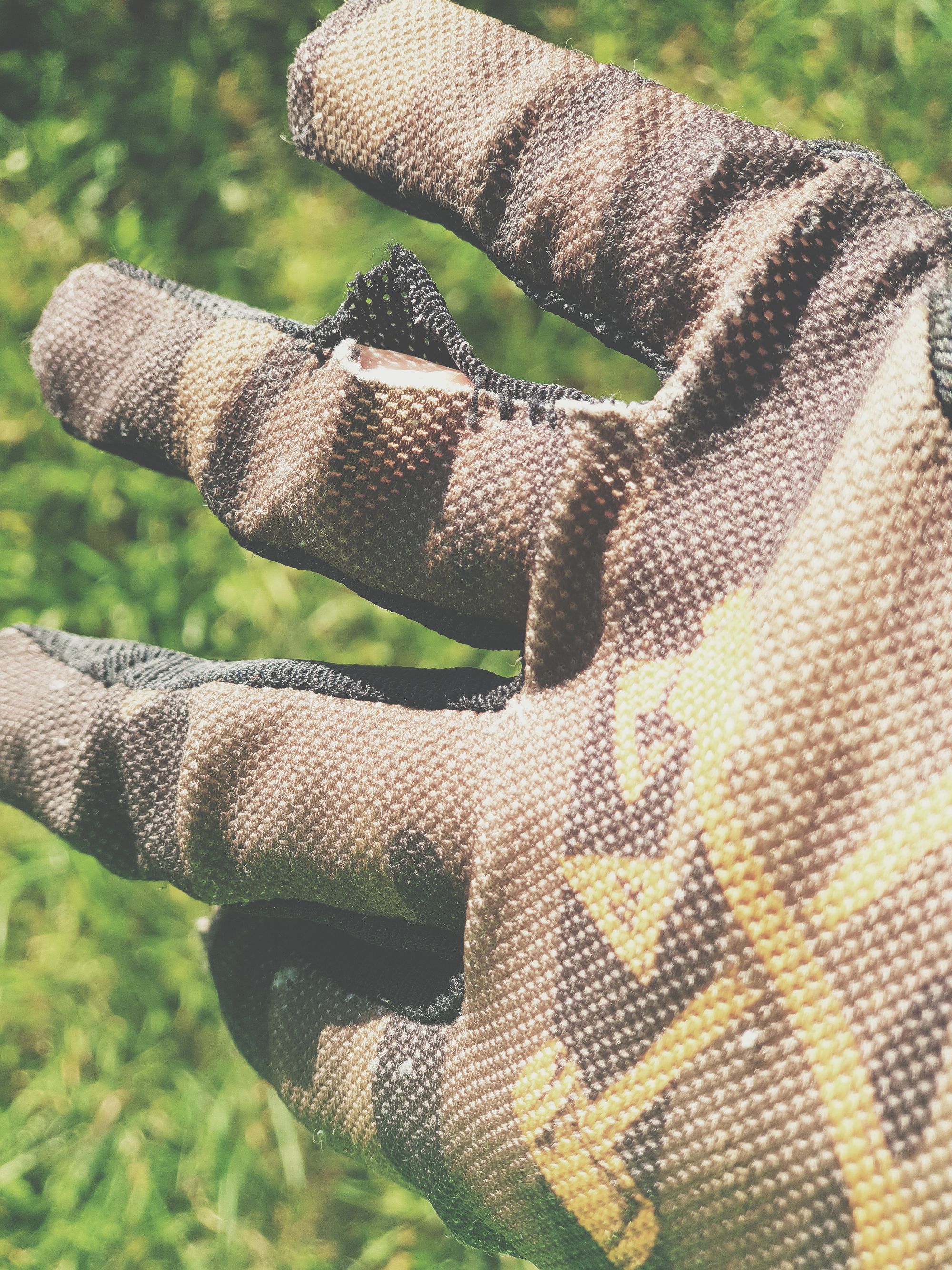 We also caught the thumb on some brambles, and a hole was made. Whilst this isn't surprising considering how thin they are, it does mean that they need to be used for care.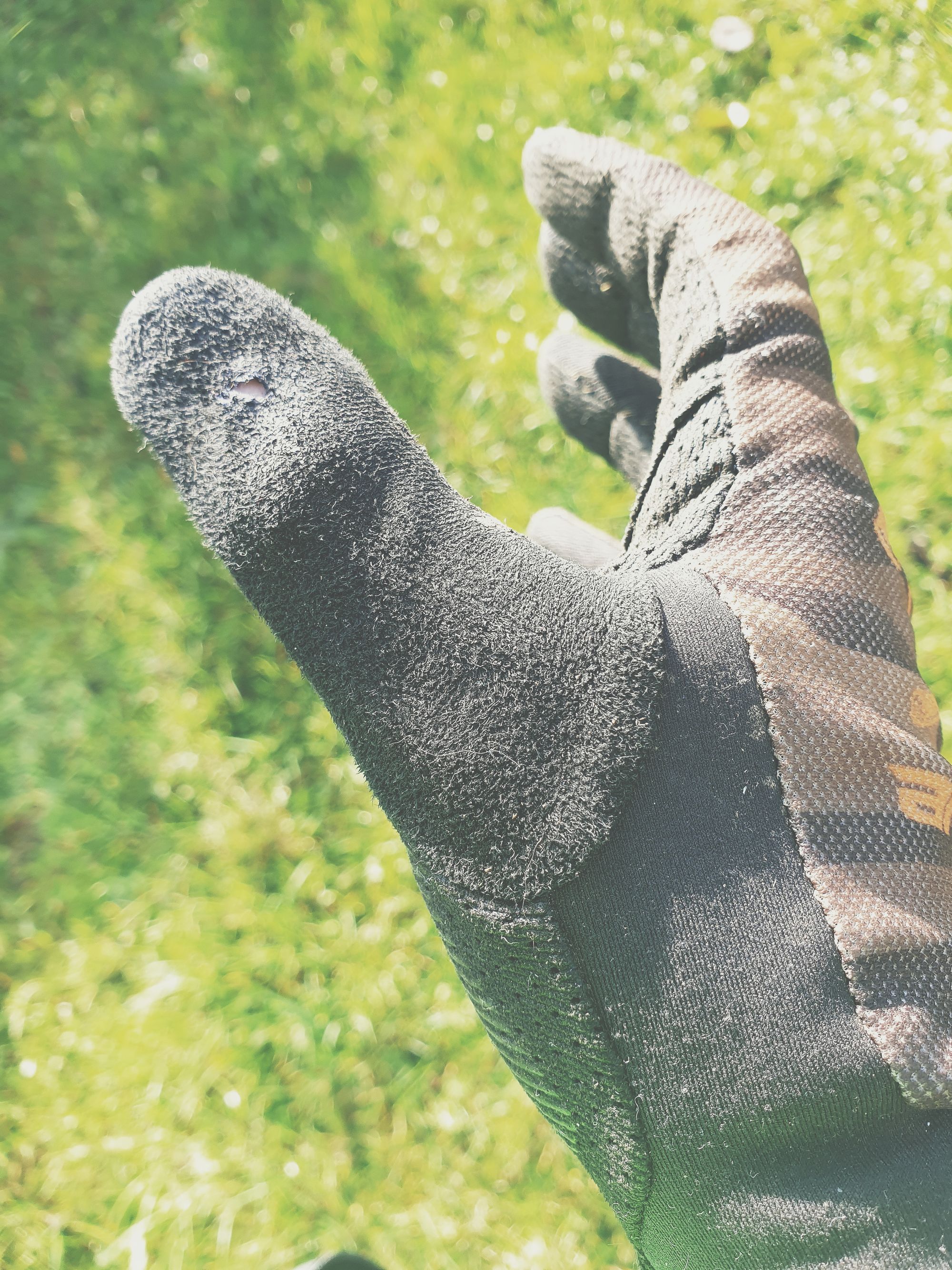 We sewed the holes up easily, and after that they have stayed together fine.
Overall
Similar to our Royal Victory Gloves review, the idea of light weight breathable gloves at a good price is very appealing. In reality however, the aren't really up to the task of mountain biking and the stresses riding puts on them. We would suggest investing in a slightly thicker pair that will last for years rather than months. As it stands these seem like a false economy unless you live in a very hot region and never crash or ride in places with trees/brances/bushes.