Thor are known for their motocross products, and we've used the Deflector gloves for a number of years and really liked them. The Defend gloves replaced the Deflector in the line up recently.
RRP is £39.99 making them at the pricier end of the mountain bike glove market. We tested them for around a year in all conditions.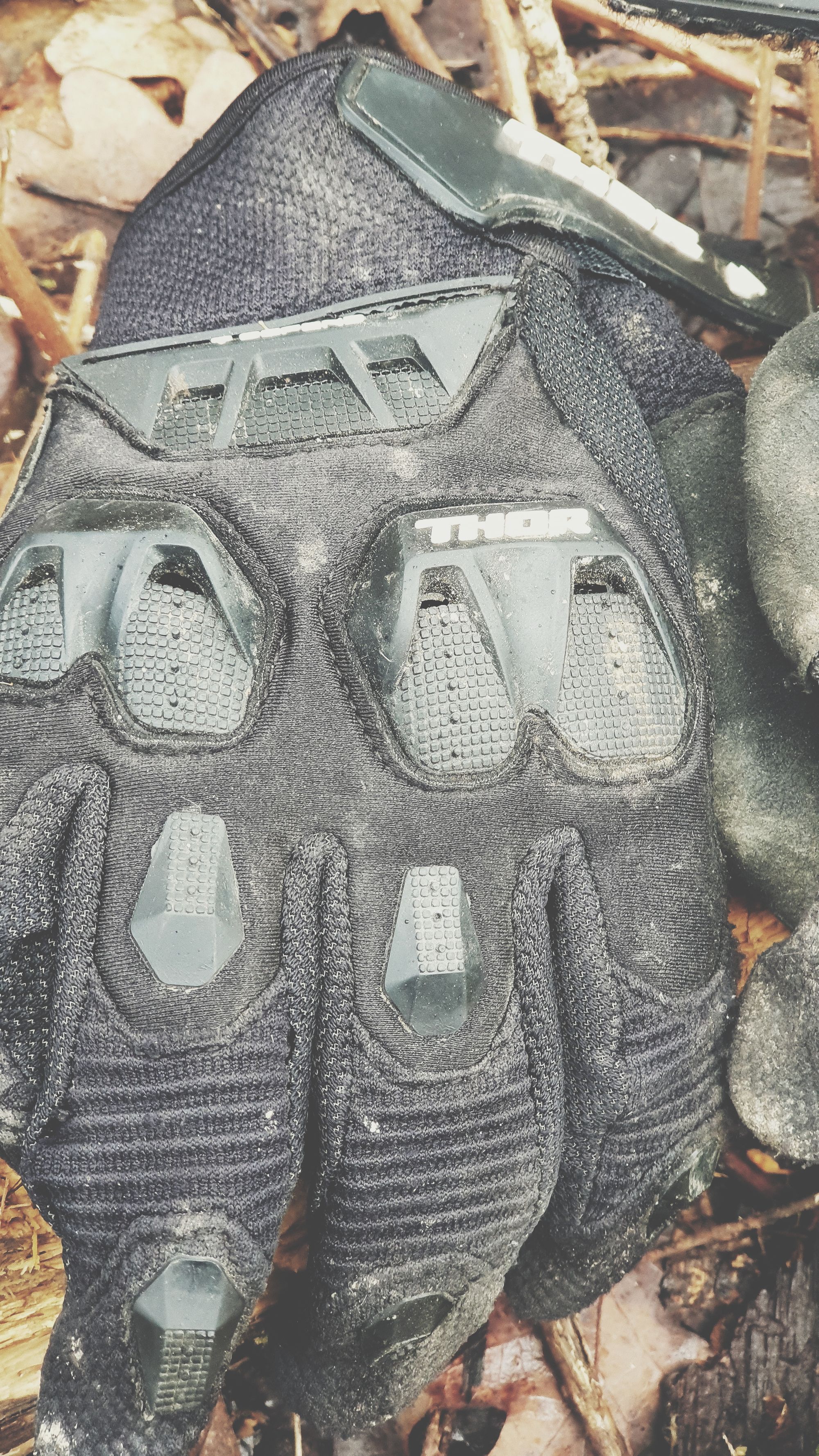 Design
The Defend is quite heavily padded and built to offer good levels of protection rather than be lightweight. Whilst not to the same level as the Fox Bomber the knuckles have chunky rubber knobs which should help in big impacts. There is also additional finger rubber padding and in general the gloves feel solid. One other nice feature is that the cuff is quite long, covering the wrist nicely, this is great when its cold and wet as it helps keep muck from running up your arm whilst riding. The glove is also secured nicely with a big hook and loop tab that's easy to grab with the gloves on (unlike some others!)
Fit
Fit is always going to be subjective, but we found that Thor gloves have a nice tight fit without too much bagginess in the palm. The fingers also seem to fit our test rider perfectly, with no extra material flapping around.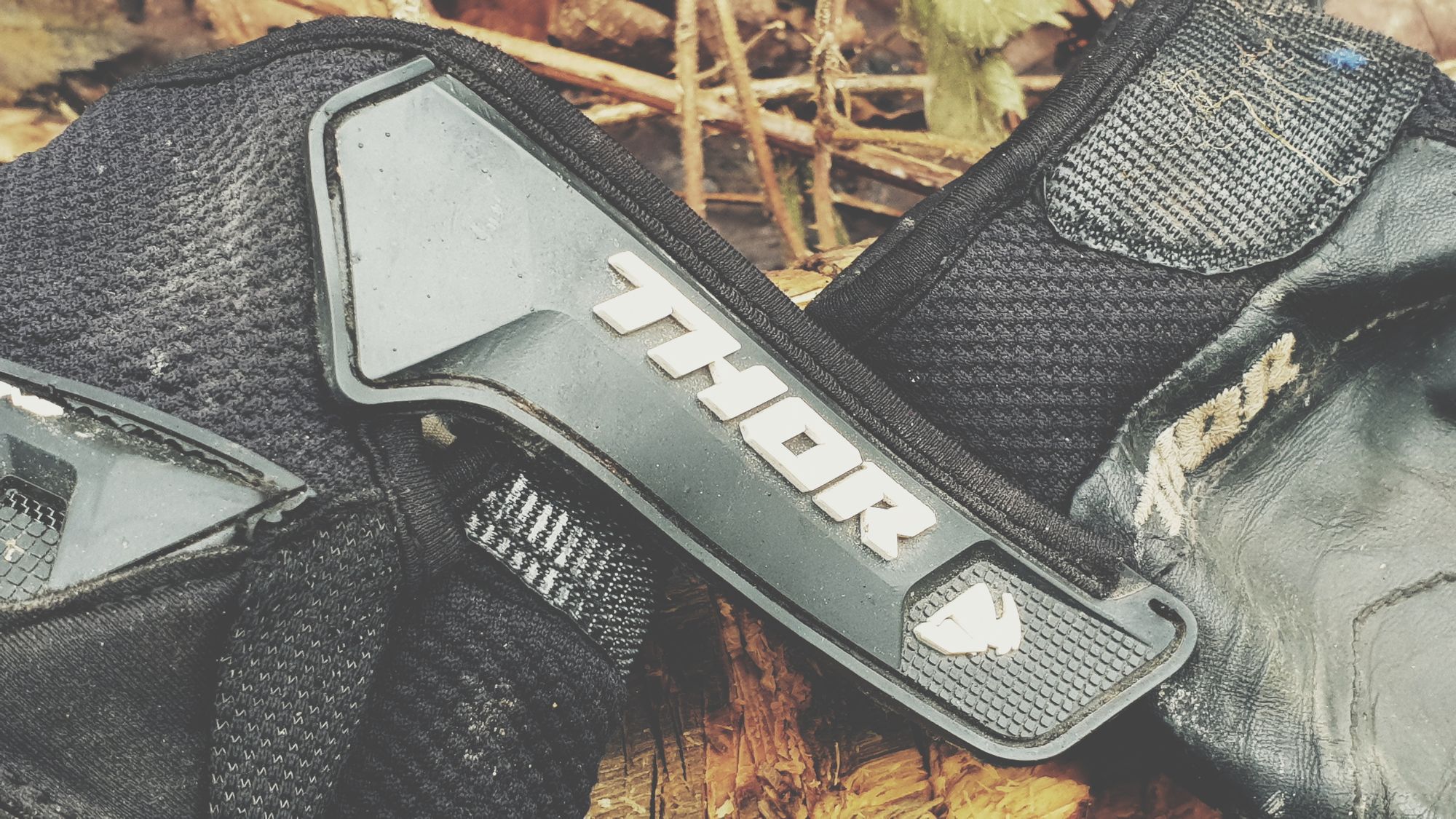 Performance
With a name like Defend you can guess that this is no light weight summer XC glove, that said it does strike a good balance between protection and comfort. Noticeably cooler than the Fox Bomber but still with great impact support. The palm is made from goat leather which has proved to be very durable. Most importantly, all the stitching has stayed in place and there are no holes or tears even after well over 1000 miles of use.
Overall
Those looking for a thin lightweight glove should continue the search, but for people who want a medium weight, durable option for year round use, the Thor Defend is a great choice. Whilst not cheap, they have lasted extremely well, and look nearly new even after a large amount of riding. The protection is very good and they don't get as hot as some of the other beefier gloves on the market.