In the next installment of our linkage analysis we look at the previous Specialized Stumpjumper to the newly released 2020 version. Hopefully we'll have a full review of the new model soon, but for now lets dive into the numbers.
Leverage Ratio
2019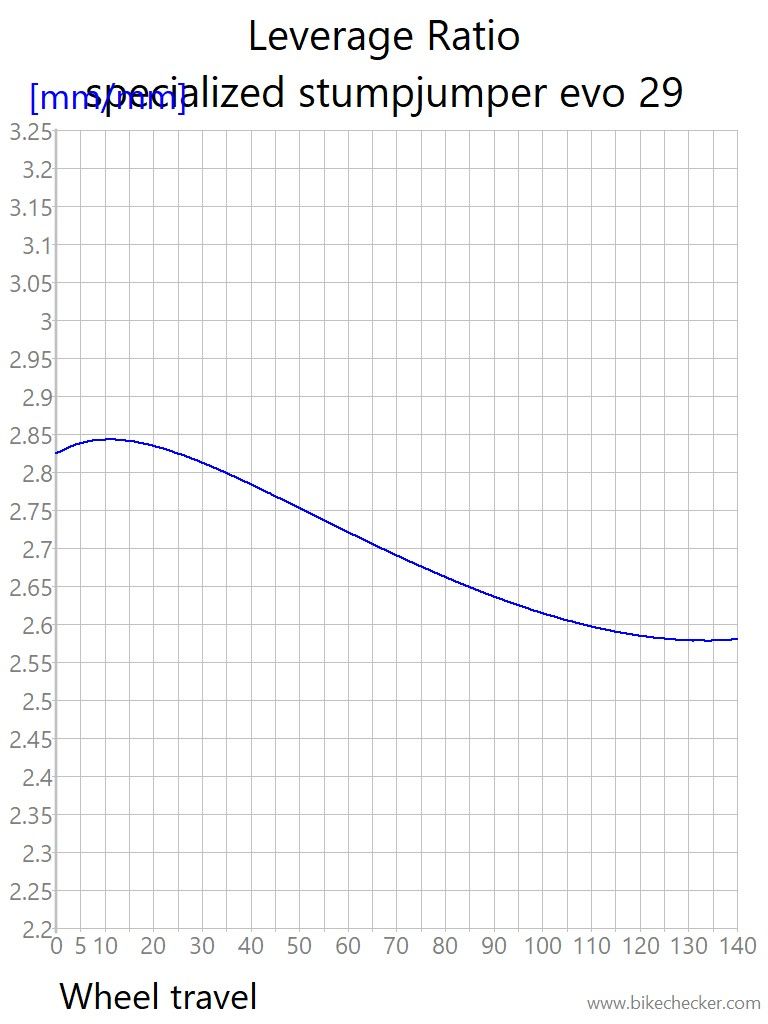 2021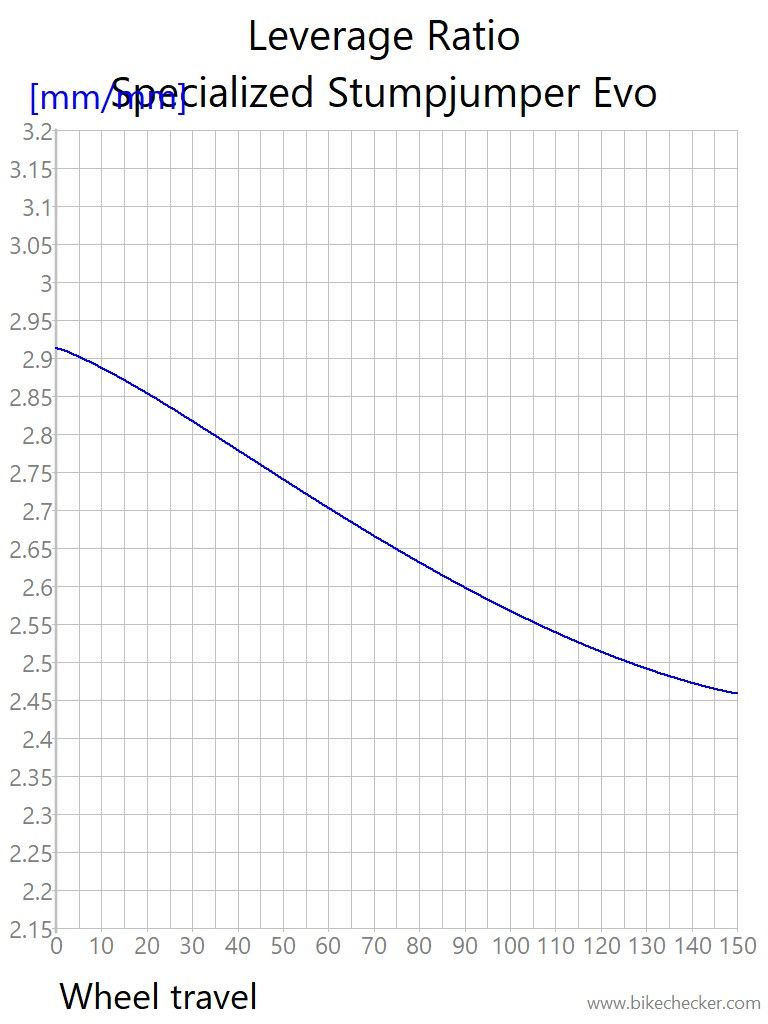 The previous generation had a slight regression at the start of the travel to help get over any air shock stichion and keep the small bump supple before moving into a slight progression and then leveling out linear. The new model has a much more progressive linkage design which slightly levels out in the last 15mm or so. This means the new bike should be a little more supportive on bigger hits and work better with coil shocks.
Anti Rise
2019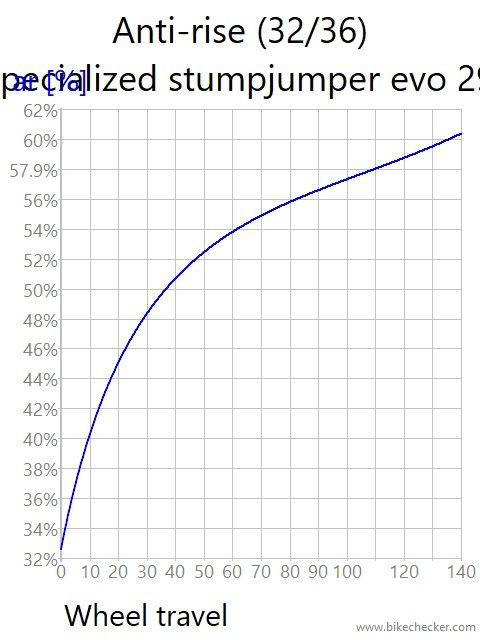 2021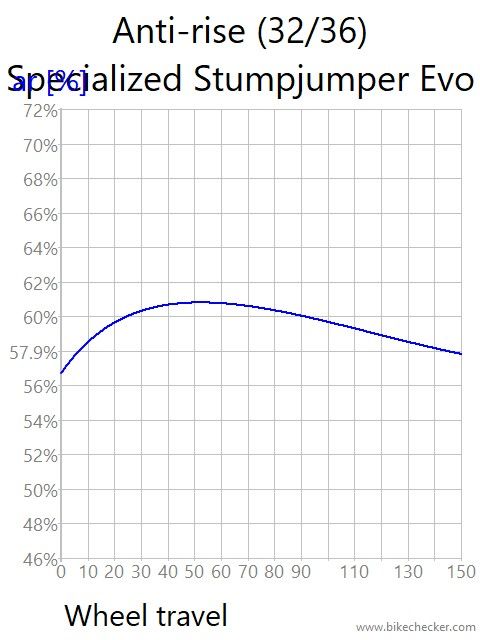 The anti rise graphs show a big change in the kinematics between the 2 years. Both bikes have fairly low anti rise numbers, meaning that the rear end should remain very active under braking, really keeping the rear wheel glued to the ground.
Anti Squat
2019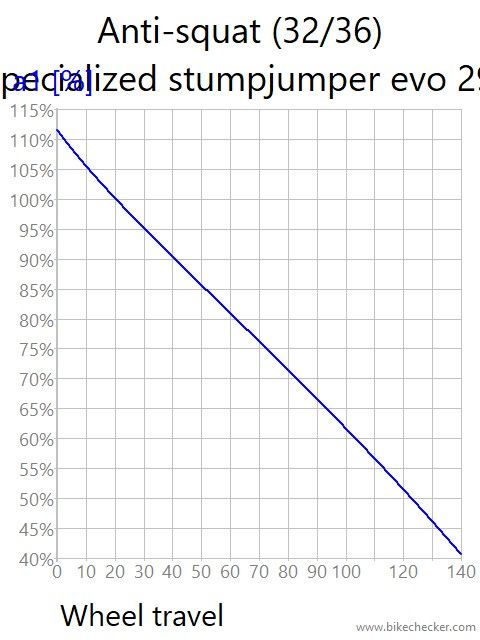 2021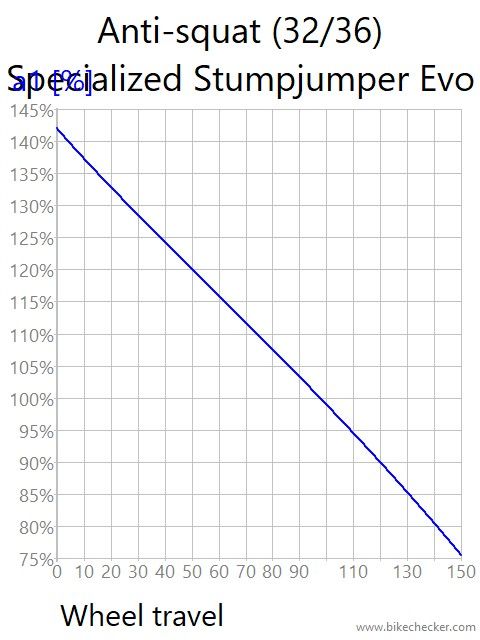 Interestingly, in addition to increased activity in the rear under braking there is an increse in anti squat compared to the old bike. Around the sag point there is still well over 100% anti squat so the bike should be nice and supportive when sprinting.
Conclusions
2019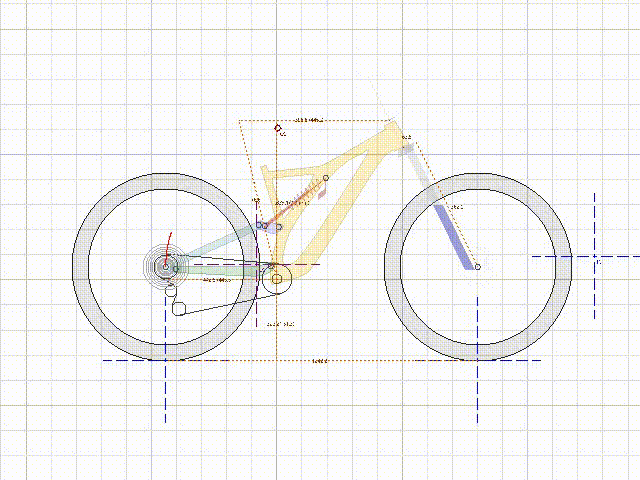 2021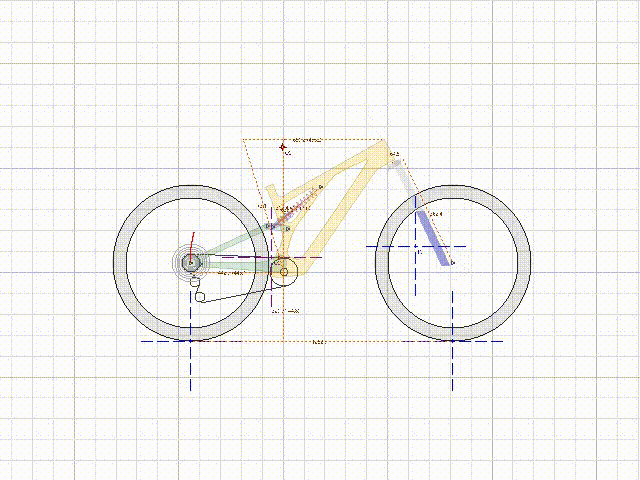 Even though from the outside both bikes look very similar, the kinematics have changed quite a lot. The new bike is more progressive, so combined with the extra 10mm of travel it should allow for big hits to be dealt with without the need to run too high a spring rate or compression damping, a complaint some reviewers noted on the old bike. Pedaling should also be improved overall via the increased anti-squat.