IXS are based in Switzerland and make both mountain bike and moto protection and clothing. We tested out the Trail RS helmet for just over 2 years. RRP is £89.99.
Design
The Trail RS looks like any other modern half shell helmet, with a sleek fairly low profile look that still offers a good degree of coverage.  The peak is adjustable with a screw, however only by a few centimetres. The helmet is tightened by a boa style knob on the rear,making adjustments quick and easy. It fastens up using a standard plastic clip.
Fit
Everyone has different shaped heads and so fit is highly subjective. What we found was that the IXS sat lower on the head, with the rear band covering the occipital bone better than other brands we tested which included 7IDP, POC, Troy Lee and 661. This meant that one our testers head there was no need to really clamp the rear band down to keep the helmet in place, keeping pressure off and making the helmet very comfy to wear for extended periods.
The visor does a good job keeping the sun and rain out of the eyes, without interfering with vision, it's intentionally designed to break in an impact to avoid injury. We found it works ok with goggles, but the fairly low brow does mean it can push down on the nose a little depending on goggle brand.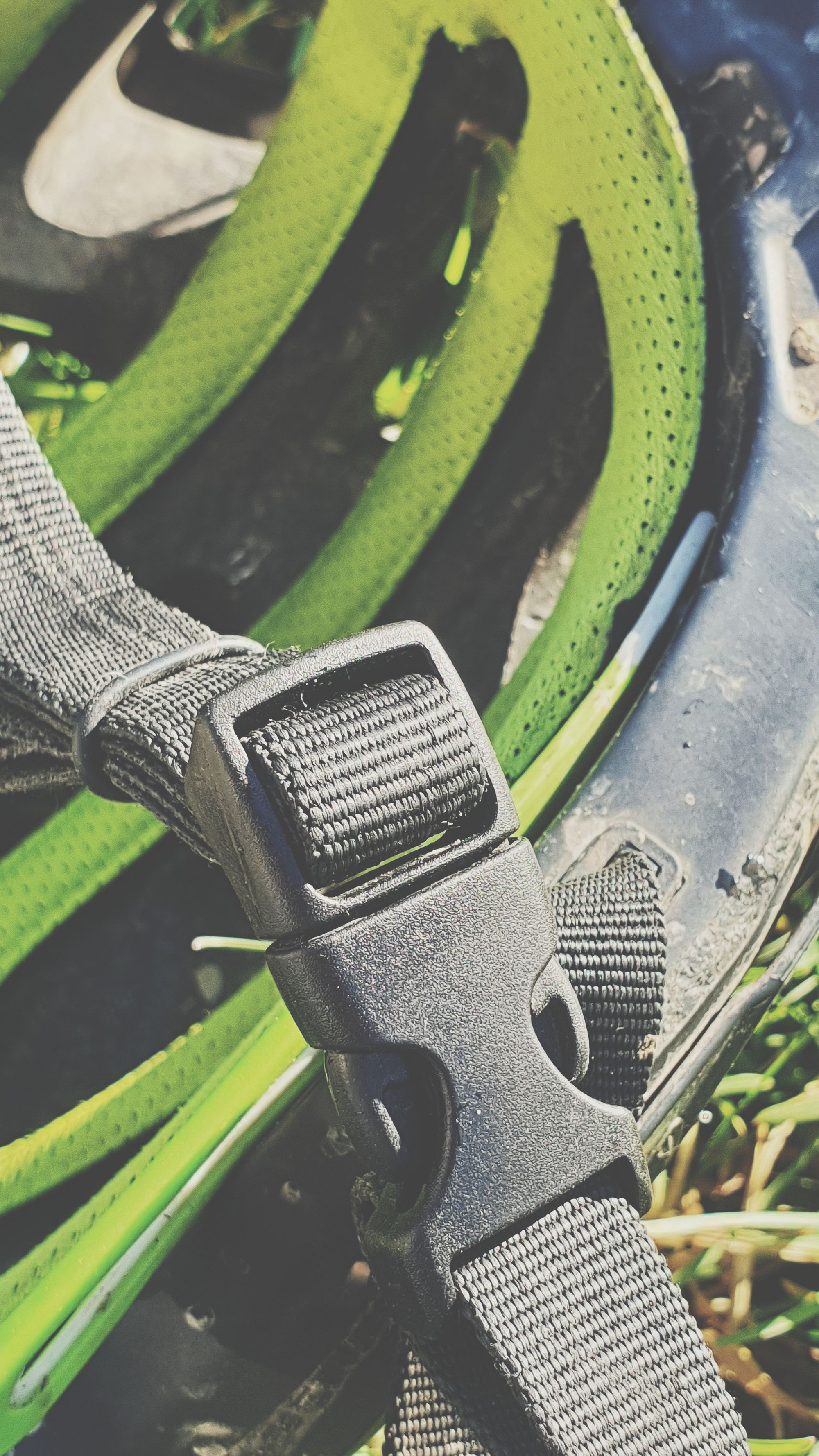 One small issue we did find was that the chin strap has a small rubber band to hold the excess strap in place, this band would often roll up so the remaining strap would flap around a bit.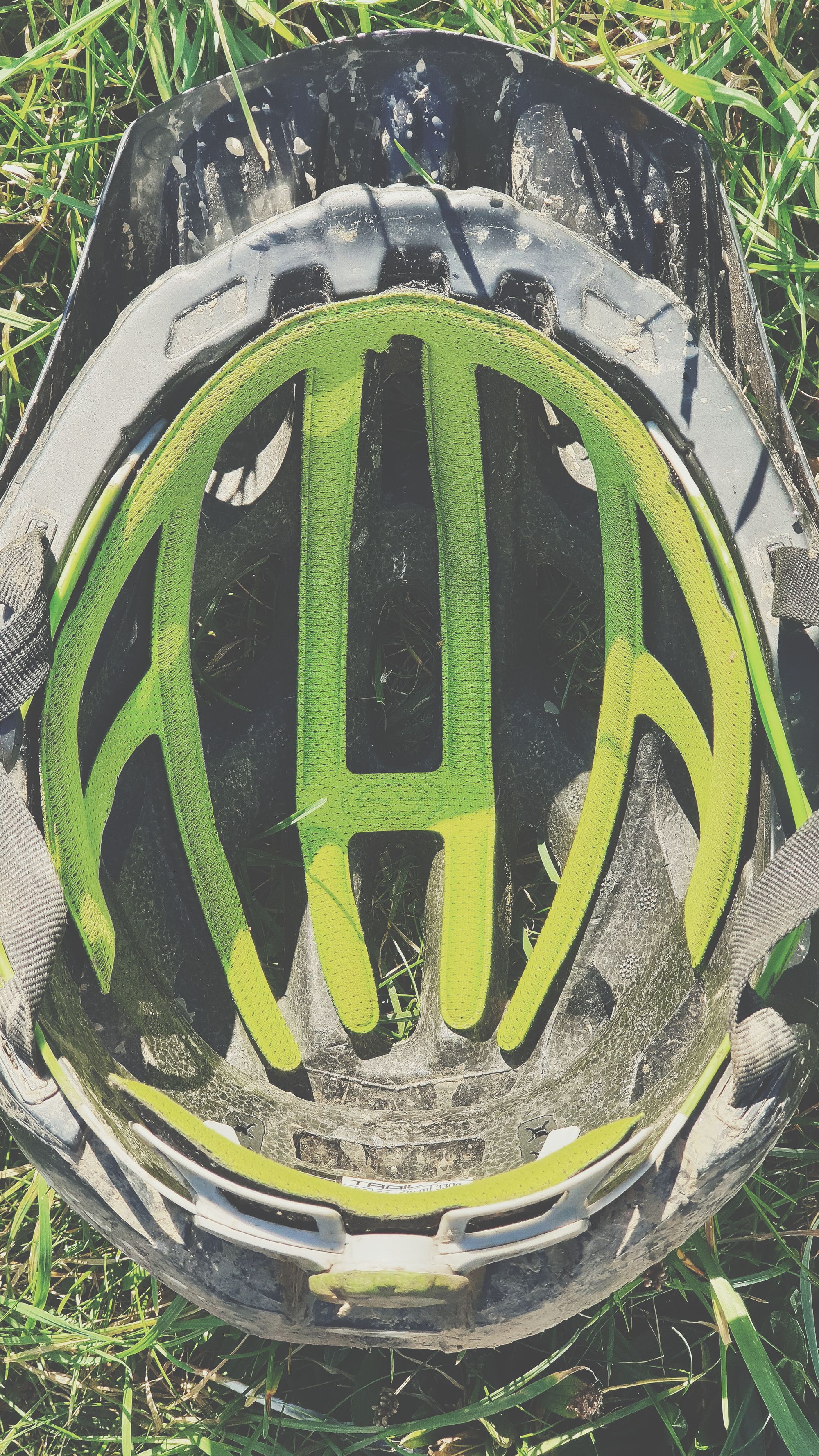 Internal padding is quite sparse and thin, however due to the nice snug fit we found the IXS to be very comfortable, even when worn all day quite tightly done up.
Ventilation
The main reason everyone doesn't pedal around in full faces is because they can get unbearably hot and sweaty on climbs, even in the winter. Even with an open face, the amount of ventilation varies greatly on different brands models. The Trail RS has 22 vents in total, with the main ones at the front being especially large allowing for a very high amount of airflow when compared to most other trail helmets such as the POC Trabec and 661 Evo AM.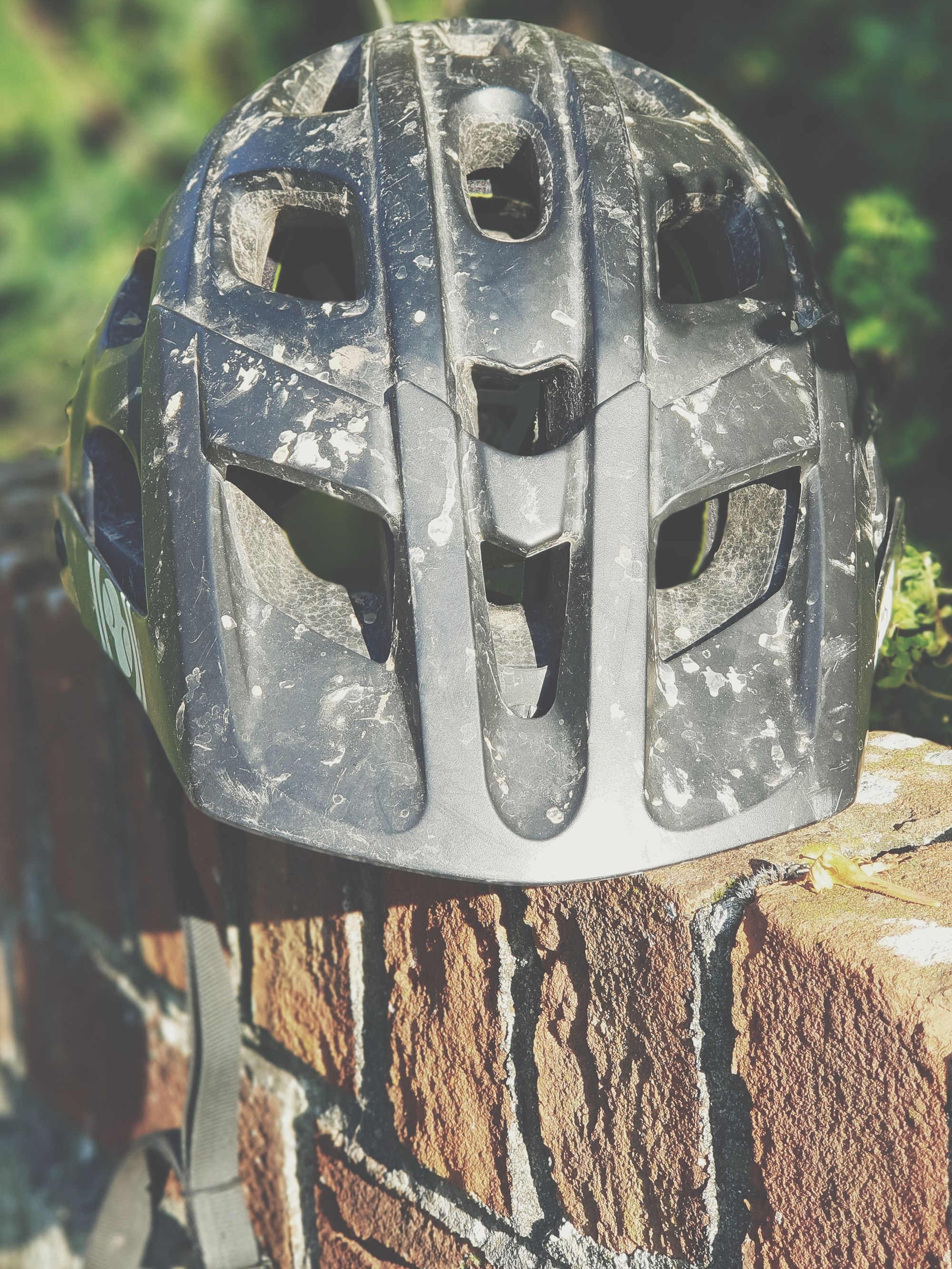 Overall
It must be tough if you work for a mountain bike company if you've been assigned the task of : "Design us a new helmet". Trying to make a helmet stand out from the crowd must be incredibly tough. IXS didn't really try and do anything special with the Trail RS and thats what makes it so good. No gimmicks, it's just a good, lightweight helmet that fits well and has plenty of ventilation at a reasonable price.