The relaunched Pike was an instant hit when it came out in 2014 thanks to its light weight, good looks and great damping performance. It's now very common to see Pikes spec'd on complete builds and the second hand market is awash with good priced used items.
RRP is between £792 and £880, but discounts are the absolute norm, so they can usually be found for £500-£600.
We tested multiple versions including the RCT3 150mm, the RCT3 130mm, the dual position 160mm and the RC 130mm. We covered thousands of miles on them over around 3 years.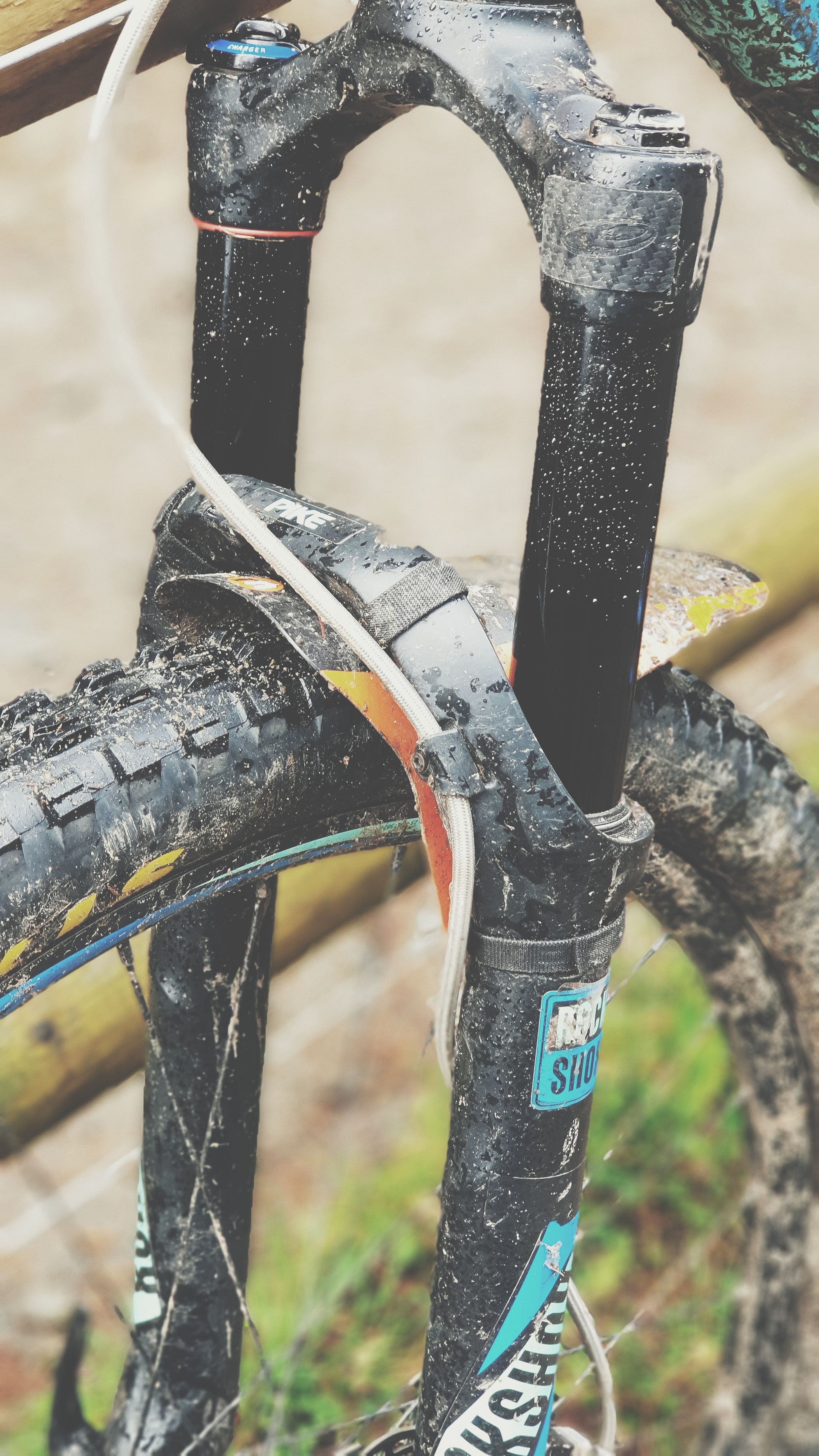 Design
With black stantions and a nice svelt set of lowers the Pikes look great straight out of the box. The stantions have handy sag markings on the side, and there is a chart on the lowers showing a starting point for setting air pressure for your weight.
Rebound is controlled using a red dial on the bottom of the lower leg, the detents feel solid and it's easy to tell how many clicks you have added.
The RCT3 and RC differ only by having an additional 3 position "shortcut" for the compression damping as well as the low speed dial on the top. The dual position allows the fork to be switched between 2 different lengths, our test one was 130mm and 160mm. In general we found the difference too small to make them worthwhile over the standard solo air.
Down below the wheel is secured with a 15mm Maxle which is quick and easy to use.
Setup
Installation is the same as pretty much every other fork, with no dramas along the way. When setting the Pikes up for the first time we followed the suggested air pressure and in general found it to be pretty accurate.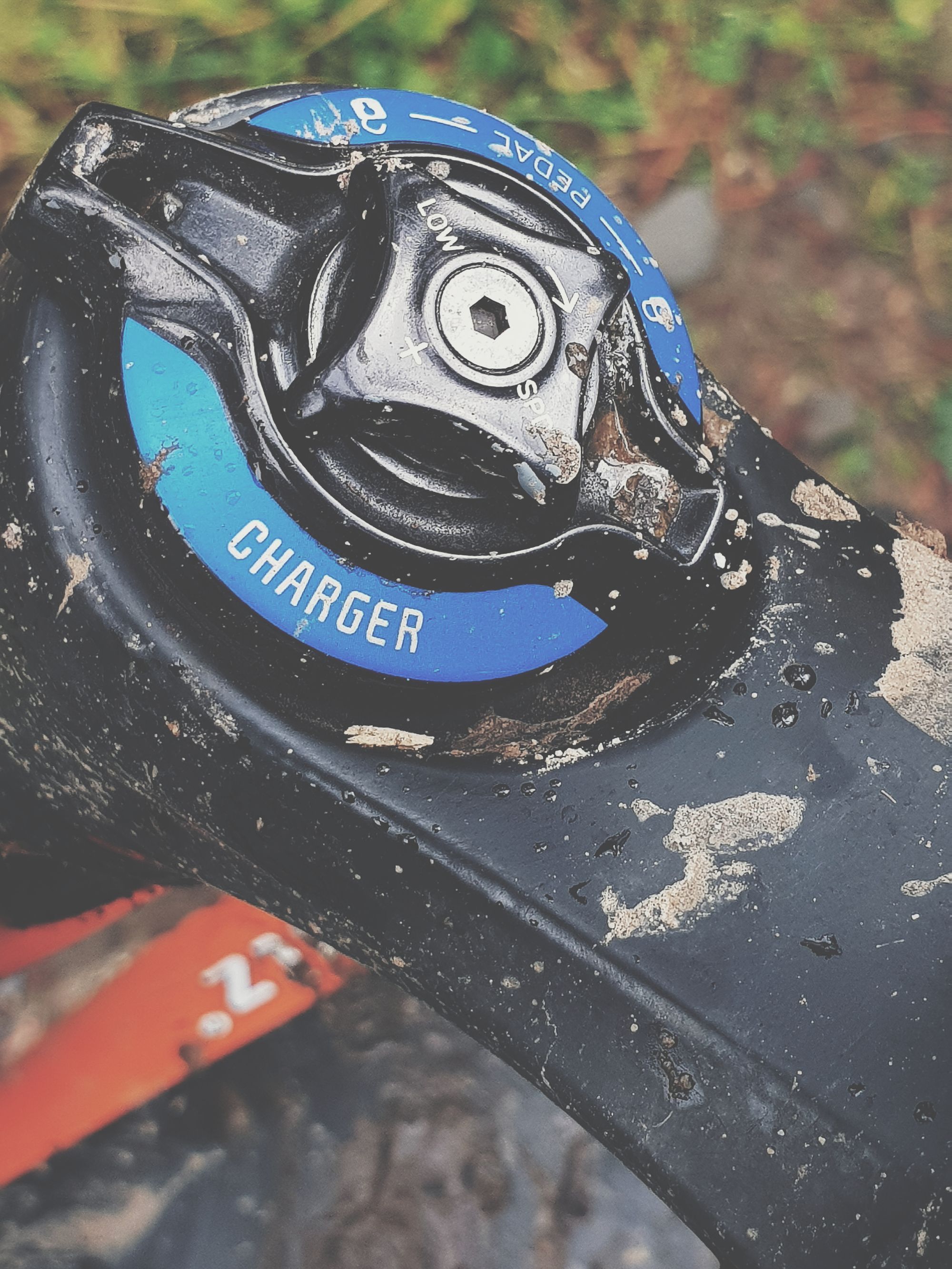 There are about 20 clicks are rebound adjustment and the range is large. With around 60psi it was possible to go from snails pace slow to jive bunny fast, meaning it should be possible to get a good setup regardless of weight and preference.
There is no high speed compression dial on the Pikes, just low speed, but as low speed compression affects high speed there is still plenty of adjustment on offer. We did find that the first 5 or 6 clicks of adjustment out of the 12 do next to nothing, meaning there is only really 6 clicks of range.
The Pike was one of the first forks to make using 'tokens' to adjust the air spring ramp up common place. The amount of tokens you can fit depends on the length and model of the fork, but we would always recommend fitting at least one. Without them we found the fork dived too much and had to be propped up with low speed compression. Luckily fitting them is a simple case of letting all the air out the forks and removing the cap on the air spring side and slotting the token in. 3 tokens RRP at RRP £12.99, but it might be a good idea asking around your local riding group if they have any spare as not many people use all 3 in one fork.
Performance
With no low speed compression damping, the Pike is impressively plush, with very little stiction off the top. Realistically though most riders will need to add some low speed compression which does reduce small bump compliance a little. Once setup with a good balance of air and tokens however the Pike rides very well, it's reasonably stiff, but not the stiffest fork on the market, and the Charger damper does a good job dealing with large and small hits. It also seems to recover well when faced with multiple impacts in quick succession.
The fork does bob a little when standing up pedalling hard, but really this can be said of all forks, and can be dialled out a little with LSC if required. On the subject of climbing and pedalling, the RCT3s 'Open, Pedal , Firm' 3 position switch is largely pointless, and definitely not worth paying more for unless you regularly  ride on flat roads. In the 'Firm' setting the fork becomes much stiffer, sitting very high in its travel, but is not a full lockout. We found this made climbing harder, especially on steep inclines as the riders weight is pushed towards the rear.
Compared to other forks the Pike stands up very well, offering great sensitivity and good support with the addition of tokens. In the longer versions, there is some flex in the legs, but not a huge amount.
Servicing
Rockshox have a bit of a reputation for shipping forks with very little oil in out of the factory, so we tend to do a lower leg service after a few weeks just to make sure everything is lubricated ok.
We followed this video the first time we did it:
An important thing to note is that at the end it's stated to "rebuild the forks when completely collapsed." We did this and then ended up with a vacuum. So ignore that comment!
The complete lower leg is very straight forward and can be done in around 20 mins with no special tools required. We use the TFTuned lower leg kit which can do about 3 services.
We haven't attempted a damper service ourselves, but it's around £100 to get it done by an external company, and is recommended around once a year. That said we noticed no dip in performance over the first year, and when the forks came back from a service they felt the same even after around 2000 miles.
Issues
Early versions of the Maxle sometimes had an issue where they would slip where the cut-out had worn down. This seems to have been solved in later versions.
After around 20 months use, our 2015 150mm RCT3 suddenly lost all compression damping, turning the dial made no difference and it became very divey. The fork was warrantied by SRAM in around 2 weeks.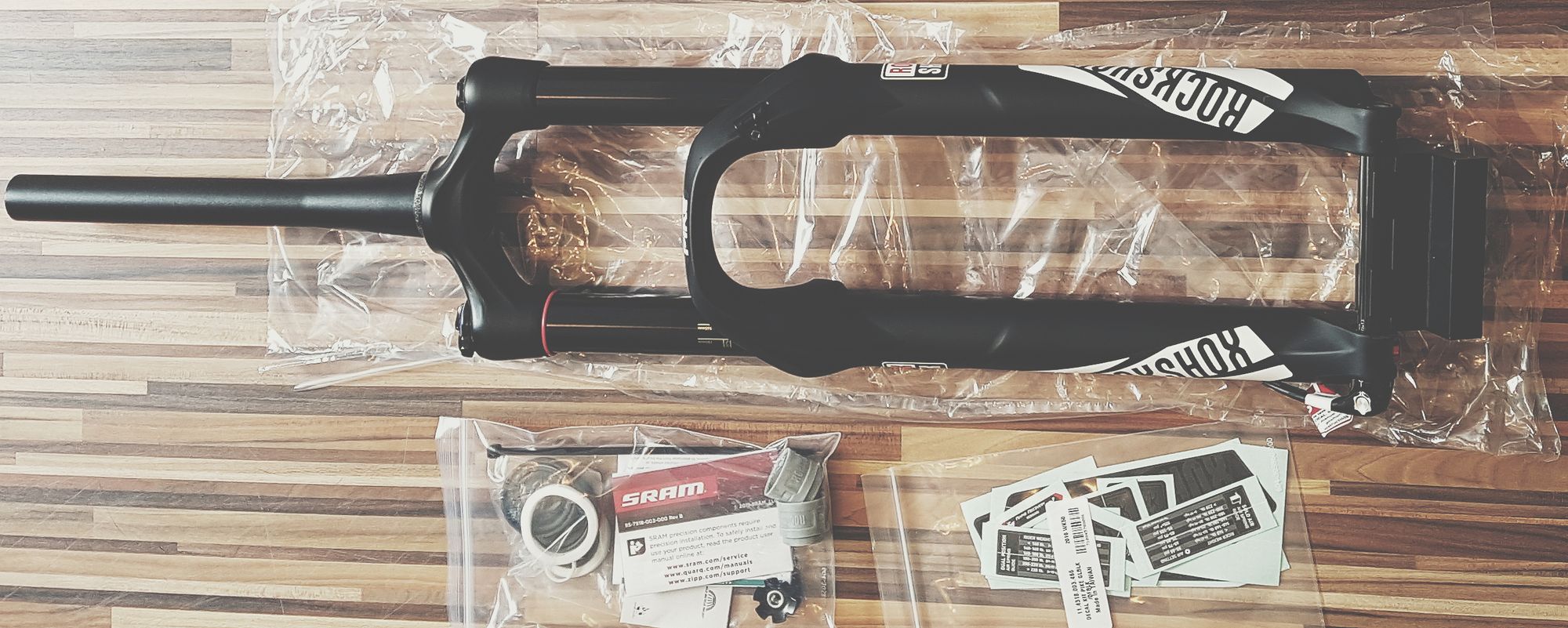 Lots of users online have reported creaky CSU's but none of ours developed this.
Overall
At their DFS sale perma discounted price Pikes make a lot of sense for a trail or enduro bike. Foxs 34/36 are a fair chunk more expensive and the benefits they offer may not be worth it for many riders. The lack of high speed compression adjustment doesn't make a huge amount of difference, and it's not hard to get a good setup with the Pikes.
Reliability for the most part has been ok, roughly on par with competitors. As such, the Pike is really the benchmark for aggressive trail riders forks.